5 Reasons Why MSMEs Must Consider Lean Manufacturing Schemes
1st Oct, 2019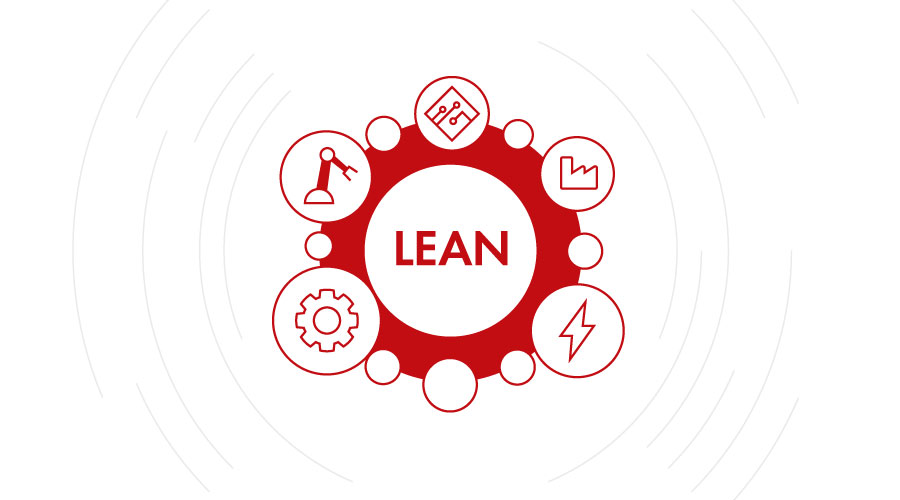 The National Manufacturing Policy of Government predicted the share of manufacturing to reach the target of 25% of National GDP by 2020. In order to achieve a GDP growth rate of even a 9% per annum, the manufacturing sector has to grow at the rate of 12% per annum. The MSME sector, with more than 114 Lakh units has been a significant contributor to manufacturing, by accounting for nearly 40% of the total industrial production.
To reach a sustained rate of growth, the manufacturing sector needs to build and maintain competitiveness required to face the challenges posed by globalization. MSME units, especially, are so engaged in their day-to-day management issues that they neither have the time nor the resources to understand and acquire the knowledge of various means and techniques that could help them enhance their productivity and hence, being competitive in the world market. Here's more about why implementing schemes for Lean Manufacturing is the need-of-the-hour for MSMEs:
To Unleash their Exponential Potential
Despite constituting more than 80% of the total number of industrial enterprises and supporting industrial development, many MSMEs in India have problems such as sub-optimal scale of operation, supply chain inefficiencies, technological obsolescence and fund shortages. Owing to these challenges, the Government has set up guidelines for the implementation of Lean Manufacturing Competitiveness Scheme under the National Manufacturing Competitiveness Programme.
The objective of the Scheme is to enhance the manufacturing competitiveness of MSMEs through the application of various Lean Manufacturing (LM) techniques. But first thing first, what does Lean Manufacturing really mean for MSMEs? Lean Manufacturing is a set of techniques, which have evolved over a long period and are based on various minor to major breakthroughs that help in reducing cost and hence, contribute to increasing productivity.
To be able to Compete with Global Players
Under the Lean Manufacturing Competitiveness Scheme, MSMEs will be assisted in reducing their overall manufacturing costs through various Lean Tools like:
5S System
Visual Control
Standard Operating Procedures (SOPs)
Just in Time (JIT)
KANBAN System
Cellular Layout
Value Stream Mapping
Poka Yoke or Mistake Proofing
Single Minutes Exchange of Dies
TPM (Total Productive Maintenance)
Kaizen Blitz or Rapid Improvement Process
From proper personnel management and better space utilization to scientific inventory management and improved process flows – the various tools of 5S help in increasing productivity, inculcating good management systems and imbibing a culture of continuous improvement.
To Benefit from the 80% Subsidy Offered by Government
The Lean Manufacturing Competitiveness Scheme is implemented in clusters. A maximum of 80% of the project cost for each cluster will be borne by the Government, and the remaining 20% by the industries involved. A three-tier arrangement has been proposed in the Scheme. A Mini Cluster (MC) would be formed at the lowest tier. The units of Mini Cluster would work with the assigned Lean Manufacturing Consultant to implement the specific Lean Manufacturing techniques. The next, higher-level tier is the National Monitoring and implementing Units (NMIUs) responsible for facilitating, implementation and monitoring of the scheme.
The implementation period will be a maximum of 18 months in each Mini Cluster to complete diagnostic study, implement the action plan, verify the incremental stages, submission of the final report, etc. At the highest level, Screening and Steering Committee will provide overall direction to the scheme and will be headed by the Development Commissioner (MSME).
To take Advantage of the Broad Eligibility Criteria of the Scheme
The Scheme is open to all the units throughout the country which qualify as Micro, Small or Medium as per the definition of the MSME Act (The Micro, Small and Medium Enterprises Development Act, 2006). The interested and willing units are required to form a Mini Cluster of approximately 10 units by signing among themselves a Memorandum of Understanding (MoU) to participate in the Scheme. Mini Clusters would be assisted by the branch/local office of NMIU to formalize their association by forming a Special Purpose Vehicle (SPV).
The broad eligibility criteria of the scheme enable diverse and wide-ranging industry clusters to participate. During the Pilot Phase, the Industrial Clusters which participated in Lean Programme were:
Auto Components
Diamond Processing
Dyes & Chemicals
Electrical Items
Electronic Goods
Engineering Goods
Food Processing
Foundry Industry
IT & Electronic Industry
Light Engineering
Machine Tools
Metal Work
Plastic Items
Pump & Motors
Readymade Garments
Sheet Metal
To Enable Huge Savings
Under the pilot phase, 55 SPVs who had successfully completed Lean Implementation, reported annual savings of approximately Rs. 60 Crores.  The other achievements were as follows:
Annual Saving from Lean Implementation: Rs 60 Crore
Increase in Production Capacity: 10 %
Space Reclaimed for Productive Work: 10%
Increase in Inventory Turnover: 25%
Reduction in Manufacturing Lead Time: 5-30%
Improvement in Overall Equipment Effectiveness: 15%
No. of Kaizen Generated: More Than 7500
One last thing…
Since each milestone is verified in an audit before the release of funds, choosing the right consultant is very important. An individual or a consultancy firm which is duly registered with, or certified by a reputed certification agency in the field of manufacturing technology, quality control, etc. would be an eligible entity to participate in the Scheme as a Lean Manufacturing Consultant. SSC would reserve the right of considering reputed consultants with requisite qualifications and exemplary track record in the field of Lean Manufacturing consultancy as an eligible entity.
Once appointed, the Lean Manufacturing Consultant would be responsible for assessing the existing system at each member unit of the concerned Mini Cluster, stipulate detailed step-by-step procedures and schedules for implementation of Lean Manufacturing techniques. Then the Lean Manufacturing Consultant will identify the end targets in quantified parameters to be achieved by each unit at the end of the Scheme and work in close co-operation with each of the units to assess as well as achieve the Lean Manufacturing techniques implementation. The Consultant is also responsible for responding to specific queries raised by SPV or NMIU on its performance.
Overall, Lean will help an MSME to improve its all-round quality, eliminate waste, reduce total cost and decrease the time it takes to finish an activity from start to finish. Through the deployment of Lean Tools, various qualitative, quantitative as well as monetary benefits likely to be achieved.
Having implemented Lean Tools for noteworthy clients like Arvind Limited, Adani – Transmission, OMEX COTSPIN, OLAM, Petrotech and Ashapura, we at 4C possess the right resources to implement Lean tools with utmost precision. From creating a time-bound roadmap to carrying out a successful Improvement Review – consults at 4C possess an experience in all verticals of business and are experts in providing lean manufacturing training with a solution to Total Quality Management that's cost-effective, efficient and reliable in the long-run.