Empower your Business with 4C's Customized Training Courses
15th Dec, 2020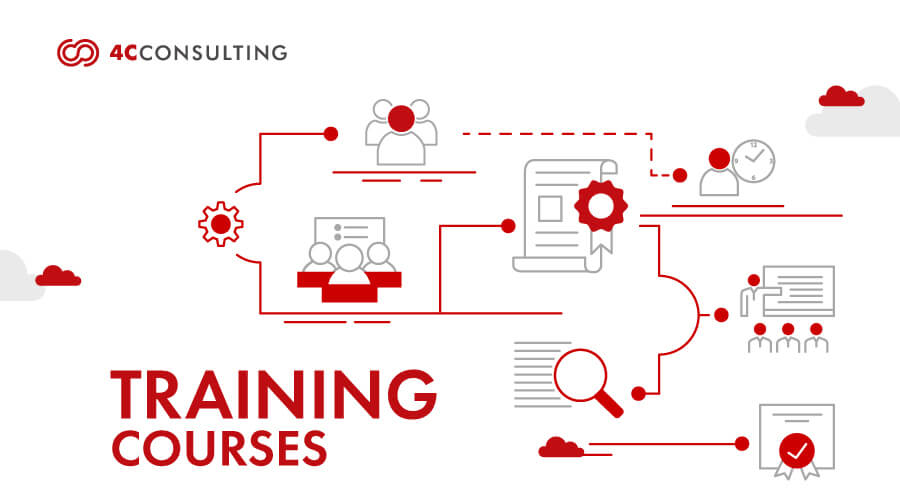 Research published in the Forbes proves that
Onsite Training is 80% more cost-effective for companies.
68% of workers say that training and development is the most important workplace policy. (Source)
In the competitive business world, companies must keep adopting new styles, incorporate effective systems, ensure efficiency and most importantly achieve continual improvement regardless of their size and industry.
At 4C Consulting, we empower businesses with the process and operational excellence through consulting, training, implementation of relevant standards and systems. As per their industry, business goals and standard requirements, we offer customized training modules that are aligned with their operational needs.
4C's Training Overview
We provide professional training to enhance the knowledge and skills of the teams, help them acquire an in-depth understanding of relevant standards and systems that empower the business. With customised training of standards and systems for implementation of best practices and effective auditing. We empower businesses to achieve desired business goals as well as spread awareness in the employees for better efficiency and productivity.
Achieve Process Excellence in your Organization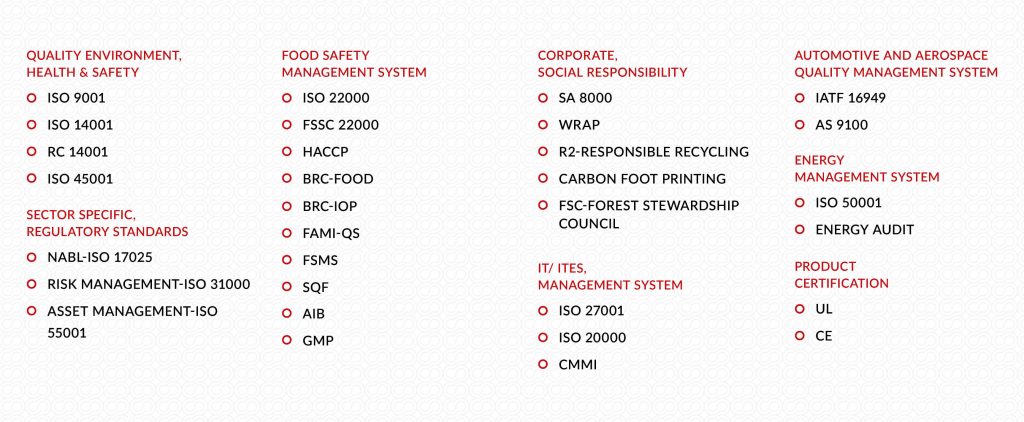 Our Training Courses Include:
Internal Auditor Training 
Internal auditor training provides information and training to personnel especially core team members including how to perform internal audits, build the right skill set to initiate an audit along with preparing it by aligning the audit requirements. With our expert knowledge, we help you perform the audit activities, compile the results and then prepare a report on the performance.
 Awareness Training
Awareness training provides education and spreads awareness among the staff about ISO Standards, its purpose, framework, structure, process, operations, business goals, requirements, implementation, principles, etc. The course provides information on the basic and yet requirements of the standards. It also provides practical knowledge on how to interpret and implement the standards in line with organizational needs.
 Implementation Training
Implementation training provides knowledge about the fundamentals of global standards all the while ensuring enhanced quality, performance, operations, and efficiency. It is ideal for personnel especially supervisors, managers, leaders, management teams who build their skill set to efficiently carry out the implementation process and guide them through the implementation of the standard.
Achieve Operational Excellence

Our Training Courses Include: 
Integrated Workshop
4C Integrated training workshop aims to achieve 80% more effectiveness at 20% Cost compared to Individual training.
The integrated workshop builds competency of a team on process improvement tools or specific areas of the management system. Understanding the company and its sequence of activities, an AS-IS analysis of the organization is carried out. And accordingly, custom integrated workshops are planned to meet the competency recruitment which are in line with the strategies of the company. It is ideal for core teams of the organizations who are willing to implement Management standards/process Improvements tools
Awareness Training
Awareness training helps organizations share awareness among their staff regarding the basic requirements of the standard and impart working knowledge. It helps in communicating how these requirements can be interpreted to suit the organization's processes, products, people and related interested parties. Professionals who want to implement ISO or other standards in their organization shall attend the training for improved results.
Implementation Training
Implementation training helps in introducing the ISO fundamentals to the professionals for efficient and effective implementation. From developing the knowledge and skills to learning a step-by-step approach to developing an implementation plan, documents, management system, the training helps the organization to achieve continual improvement.
Competency Building Skills

Our Training Courses Include: 
Integrated Workshop
We provide integrated workshops that encompass training and implementation of tools, practices as well as methods. Our custom training module addresses your business requirements and provides appropriate solutions for better efficiency.
Implementation Training
We empower your business by providing implementation training on how to effectively and efficiently implement the tools, systems, standards, and practices in your existing operations and processes.
Training Delivery Methods
In-House Training
Public Training
Live Online Training

Why Choose On-Site Training?
Enhance the effectiveness of the training session
Conducted on your premises
Open only for your employees
Saves time, travel and accommodation expenses
Acquire a practical understanding
Many members can participate

Why Choose Public Training?
Ideal for fewer members
Various types of courses
Detailed courses
Certificates and qualifications

Why Choose Live Online Training?
Enhanced convenience
Cost-effective solution
Real-time learning experience
Implementation and certification

Empowering Businesses with Training Courses 
Are you ready to scale up your business? 
To know everything about our training models and methods for process and operational excellence and how it can help you empower your business, contact our consultant now.