Energy Saving and Energy Performance improvement with ISO 50001 Standard Implementation
3rd Dec, 2019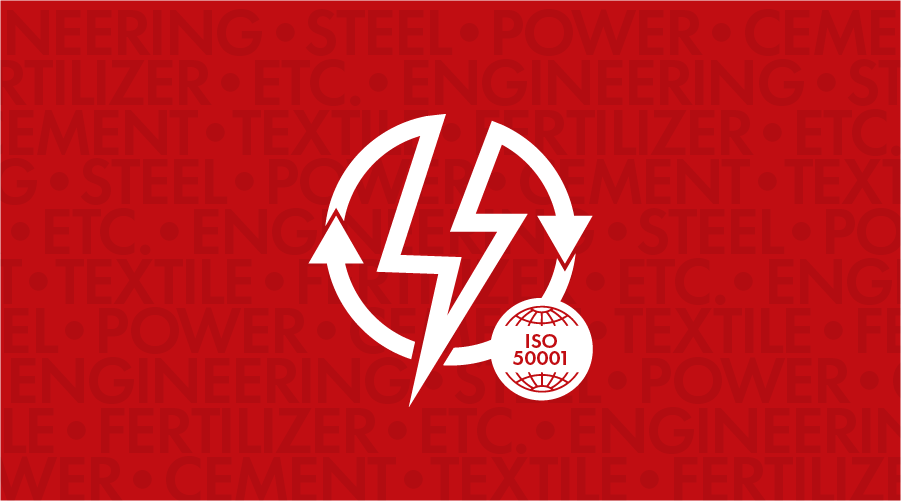 Catered to Clients from different industries including Engineering, Steel, Power, Cement, Textile, Fertilizer, etc.
About ISO 50001 and its Implementation
ISO 50001 EnMS standard is implemented to foster consistent energy performance improvement in the organization including energy efficiency, energy use, and energy consumption. It allows companies to gain credibility along with the highest tangible benefits. It is commonly believed that the ISO 50001 only benefits the companies venturing into the energy sector. However, it is not completely true. Since it is essential to ensure operational efficiency, energy-saving and cost-cutting for all businesses irrespective of their industries, ISO 50001 is equally useful to companies from all industries such as Cement, Manufacturing, Textile, Fertilizer, Steel, Engineering, etc.
Our Clients
We have a range of enterprise-level clients from various industries who have well-established businesses. Along with their extensive reach across the globe, they also have complex business models in place.
| | |
| --- | --- |
| Client Names | Industries |
| L & T Heavy Engineering, L&T MHI | Engineering |
| Indian Steel, Bhusan Steel | Steel |
| Adani Power, Lanco Power | Power |
| JK Cement, Ultratech | Cement |
| Arvind Ltd. | Textile |
| RCF | Fertilizer |
| Logitech Park | Others |
| Pantheon Infrastructure | Infrastructure |
Business Challenges
Considering our clients' complex business models, enormous infrastructures and a number of giant plants, they had pressing challenges and aspirational objectives with regards to energy efficiency.
There was a lack of systematic methodology that identifies significant energy use as well as the variables that affect energy use and action plan which eventually helps in improving energy performance by establishing objectives and targets. In addition, their energy conservation and energy efficiency improvement program were driven as per their technical knowledge and not the accurate data. Because of the above-explained challenges, our clients were unable to achieve the desired results; and as a result, they sought out to the 4C experts to implement energy efficiency strategically through ISO 50001 EnMS Standard for maximized outcome.
In addition to the existing challenges, 4C was able to identify a few more setbacks that hindered our clients' energy efficiency improvement efforts.
The energy-saving opportunity was identified on Ad-Hoc basis. Since the past and present energy review data was not considered; and therefore, action plans were not as effective.
Energy-saving focus was limited to Electrical Energy Consumption only.
The organizational-level Energy Index did not reflect the Energy Performance of the organization.
Absence of Energy Performance Indicator.
Variables that affected all the energy use were not studied and related operational controls were not identified for efficient energy use.
Absence of Energy Baseline to compare yearly performance.
Our Solution
ISO 50001 experts and certified professionals at 4C analyzed the challenges, energy consumption, energy use, all the acquired energy data as well as all their previous action plans. Having understood their current situation, they identified further challenges that were hindering their energy performance improvement. With a structured approach, we formulated action plans that were relevant to the ISO 50001 framework as well as its guidelines. Then after, we took strategic steps to implement ISO 50001 for consistent energy performance improvement. Some of the major provided for certain energy-related issues were listed as below.
Established and Improved Energy Monitoring and Measurement plan.
Improve the systematic data analytics of the Energy Consumption.
Established analytical frameworks to identify significant energy use.
Established and monitored Energy Index for better Energy Performance.
As per the client's industry, we had taken a customized strategic approach. For each client, there was a tailored action plan hence, different steps. Few of the steps are explained below.
L & T Heavy Engineering
Established Energy Performance indicator for all the energy use and source such as running machines, welding, heat treatment, plate rolling, lighting, etc.
Established the measurement and monitoring methods for improved energy use and performance.
Initiated monthly energy review and its analysis i.e. estimated vs. actual consumption of energy.
Established suitable energy objectives and targets.
Pantheon Infrastructure
Identified cooling as significant energy consumption.
Established monitoring and measurement of energy performance.
Improved operational control.
Adani Power | Lanco Power
Identified significant energy consumption process and its equipment.
Improved energy performance by identifying various variables that affected energy use.
Ultratech Cement | JK Cement
Established Energy Performance indicator
Improved performance by various energy management action plan for kiln and material handling.
Business Benefits
After the implementation of ISO 50001 EnMS standard, our clients were able to acquire significant tangible benefits including financial gains. Their business benefits are explained in the table below.
| | |
| --- | --- |
| Client Names | Business Benefits |
| Larsen & Toubro Ltd.(Heavy Engineering) | 1.5 ~ 2% Energy Saving by establishing and monitoring Energy Performance Indicator(EnPI) for fabrication, welding, heat treatment, and grinding process. |
| L&T MHI | Improvement in Energy use for Machining for different types of turbine blades. |
| Pantheon Infrastructure Pvt. Ltd. | 25 lacs/year saving in Energy Bill by optimization of energy consumption for 7 chiller of 360 TR each. |
| J K Lakshmi Cement | 1.2% saving in electricity consumption of 2700 KW Grinding motor by optimization of parameters such as grinding media size, speed, etc. |
| Arvind Mill Limited. | 3% energy saving targeted by establishing various Energy Management Programs for spinning, weaving, dyeing, sizing and finishing. |
| Adani Power, Mundra | Targeted 2 % saving in auxiliary consumption of 4650 MW Power Plant by various energy management program for Boiler auxiliary, Turbine auxiliary, CHP, DM Plant, and Balanced Plant. |
| Steel Plants(Bhushan Steel, Indian Steel) | Enabled consistent energy Saving through various energy management programs for significant energy use like Rolling, Galvanizing, Lighting, etc.Reduction in Idle running, action on overrated motors & VFD installation. |
How can 4C help you achieve your Energy targets?
ISO 50001 EnMS standard enables organizations to utilize energy efficiently. Its strategic framework coupled with our experts can enable you to achieve the highest tangible benefits which can not only lead to maximize your profits and significant cost saving but also consistent improvement. Also, the ISO 50001 certification can give you credibility and respect for your contribution to climate change. At 4C, we have highly skilled professionals who can help you identify challenges, analyze your current energy consumption practices and modify in accordance with the ISO 50001 EnMS standard to consistently improve energy consumption in your organization.