Getting Started with FSSC 22000: Understanding Prerequisite Requirements for Food Safety
3rd Apr, 2023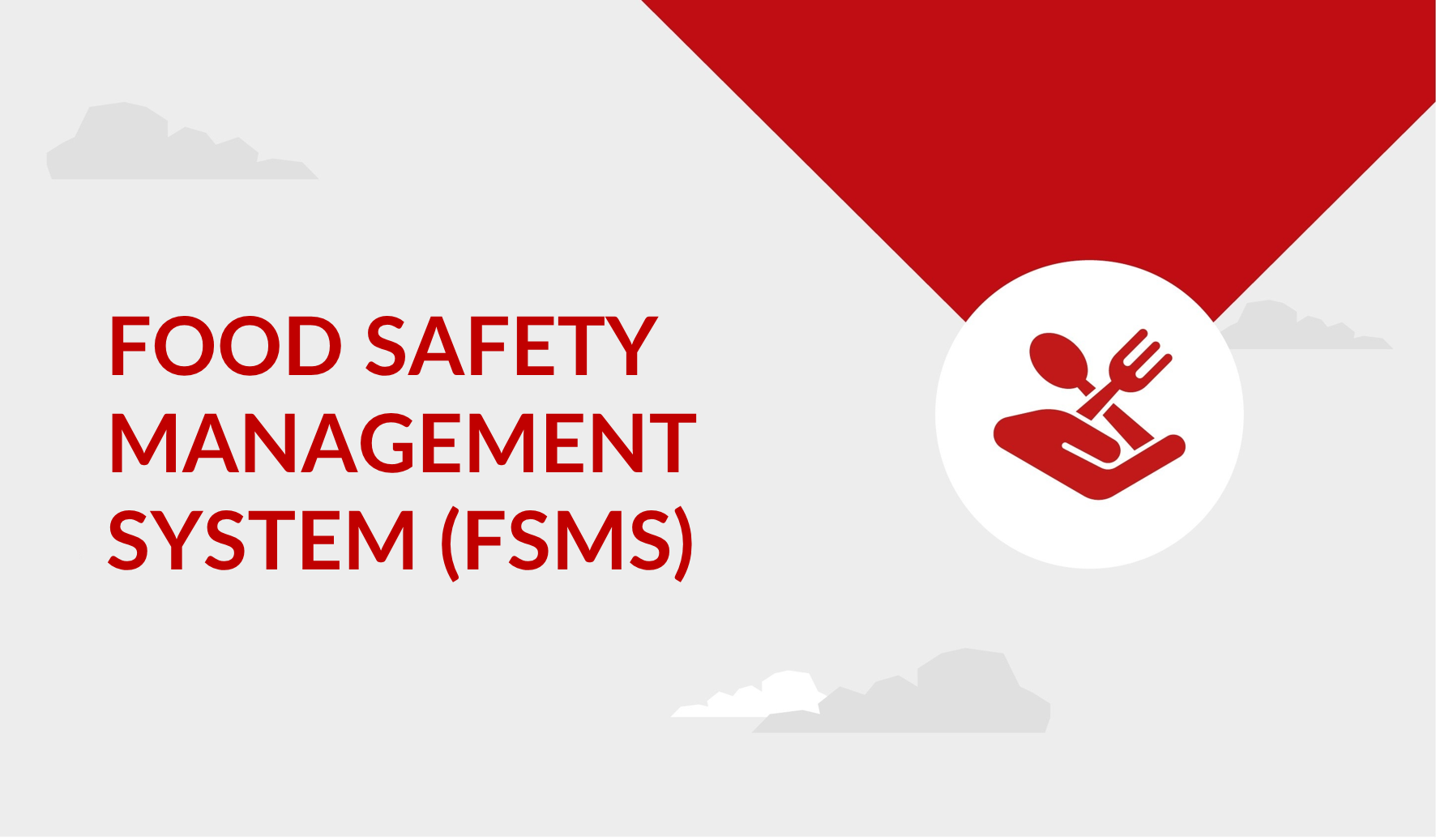 In today's globalized world, food safety has become an increasingly important concern for consumers and regulatory bodies alike. With the rapid growth of the food industry, ensuring that food products are safe for consumption has become a top priority for all food businesses. The FSSC 22000 certification is a globally recognized standard that helps businesses ensure the safety of their food products. One of the key requirements of the FSSC 22000 certification is the implementation of a Pre-requisite Programme (PRP). In this blog, we will discuss the importance of PRP, its implementation, and the benefits it offers to businesses.
FSSC 22000 has mainly three components:
ISO 22000: Provides a basic framework across the supply chain to manage requirements, communication, and continual improvement of the system.
PRPs: sector-specific pre-requisite programmes (ISO/TS standards/BSI PAS)
FSSC-22000: Adds specific requirements to ensure consistency, integrity, governance, and management of the scheme.
A Pre-requisite Programme (PRP) is a set of basic food safety practices that are necessary to maintain a hygienic environment and prevent food contamination. PRPs are designed to control the conditions that may lead to foodborne illnesses or hazards in the production process. These basic requirements are the foundation of a food safety management system and are the minimum standards that must be met by all food businesses.
PRPs cover a wide range of areas, including facility design and maintenance, cleaning and sanitation, pest control, personal hygiene, and training. These practices help to ensure that food products are free from physical, chemical, and biological hazards.
Based on the above requirements, any organization that wishes to go for certification must go for sector-specific scopes for PRPs, as below:
Food manufacturing (ISO 22002-1)
Catering (ISO 22002-2)
Farming of animals (ISO 22002-3)
Food packaging manufacturing (ISO 22002-4)
Food and feed for animals (ISO 22002-6)
Retail and supermarkets (PAS 221)
Logistics (NTA 8059, being developed as ISO 22002-5).
Prerequisite requirements: FSSC 22000
You must fulfill all of the requirements of ISO/TS 22002-1 if your organization wants to receive FSSC 22000 certification (previously PAS 220).
For better understanding and ease, we have prepared the list of common PRPs below, which must be implemented and maintained within food manufacturing facilities.
The construction and layout of buildings and associated utilities must be:
Good hygienic layout design of the food manufacturing facility, including workspaces and employee facilities.
Inside and outside construction and the provision of adequate facilities appropriate to production needs.
Easy to clean and prevent physical, chemical, and microbiological contamination; built of durable materials with adequate ventilation; and protected from pest entry.
Layout of premises and workspaces:
Easy to clean and maintain: building structure, surfaces, and materials; equipment is in good condition; food-grade compliances exist.
With a proper waste water or drainage system
Proper lighting with the appropriate lux measurement
Utilities: Water supply
Ensure good quality of water, ice, or steam supply as per WHO Guidelines for drinking water quality and hygienic facilitation for water storage and distribution, which come in contact with the food product for its intended use.
All food-contact water, ingredient water, and water used for cleaning must come from potable sources. Identification of potable and non-potable water pipelines
Physical, chemical, and microbiological quality checks of water at defined intervals
Waste disposal:
A proper system for waste and sewage disposal
Designated facility for inedible products, waste, or by-products
Each area and item used for waste disposal shall be clearly marked and properly utilized.
Equipment suitability, cleaning, and maintenance:
Equipment that is used for food preparation and transfer must be protected from contamination.
Equipment must be easy to clean, maintain, disinfect, drain, and inspect, with a proper maintenance log.
Calibration and validation shall be done at proper intervals.
Only food-grade material shall be used whenever it comes into food contact.
Management of purchased materials:
For all purchased materials and services, supplies, disposals, and handling of products, systems should be in place to manage purchases, supplies, disposals, transport, and distribution.
Each item purchased should be verified.
Supplier assurance is a must for safe materials.
Measures for the prevention of cross-contamination:
Prevent cross-contamination through segregation of raw and processed products in the plant.
Appropriate physical barriers and effective procedures shall be implemented to reduce the physical, chemical, and microbiological contamination.
At a defined interval, a proper quality assurance plan shall be established and implemented at each level of the plant procedure to ensure there are no physical, chemical, or microbiological contaminations.
Allergen Management:
Adequate controls shall be placed in the facilities for the identification and segregation of allergen materials.
Allergen items shall be properly identified and their presence communicated to the customer.
Document and implement an allergen control programme through all the stages of production.
Cleaning and Sanitizing:
Implement and document Cleaning and sanitization procedures to ensure effective cleaning of facilities, utilities, and equipment. Also, ensure the activities are being carried out at defined intervals.
Each piece of equipment and each area of the premises used for production must be cleaned and sanitized prior to production. The proper procedure needs to be established for the same, with a description of the process, frequency, products, source of water, and verification criteria that determine the absence of any contamination or residue.
All the cleaning material, utensils, chemicals, and equipment used for cleaning shall be fit for purpose and utilized as per the manufacturer's instructions.
Pest Control :
Measures need to be in place to prevent the access of pests, discourage their activity and harborage on site, and eliminate the pests and the hazards they are likely to cause. Controls must be in place to eliminate the risk of pest infestation, including rodents, insects, and birds.
A pest control plan should be in place with an inspection programme by a competent person at an appropriate frequency, and each finding must be addressed properly.
Personnel need to be trained to identify and report pest activity.
Incoming materials need to be inspected before acceptance to ensure they are free from pest activity.
Personnel hygiene and employee facilities:
Personnel hygiene practices shall be implemented in the organization for all of its employees, staff members, and visitors.
The Codex Alimnetarious Commission's recommendation on personal hygiene shall be followed.
Protective clothing and footwear for food and non-food areas shall be cleaned and changed according to the defined procedure and intervals.
Proper hand washing facilities shall be established for the food processing area.
Personnel hygiene facilities and toilets:
Change rooms for staff.
Toilets must be operational, accessible, adequate, and segregated from processing and food handling areas.
Proper hand washing facilities with easy access
Separate lunchroom facilities are away from the production, packaging, and storage areas.
Rework :
Prevent contamination from reworked products at each level of food processing.
Rework products shall be stored, handled, and used in a proper way to ensure the product is handled safely with quality, traceability, and regulatory compliance requirements.
Proper identification and segregation for all reworked products should be done.
Product recall:
If potentially hazardous products are present, a proper system for removing them from the supply chain must be in place.
Each recalled product is identified, located, and then removed from each part of the supply chain.
Identification of an authorized person to ensure proper recall of products and their containment, reporting to appropriate authorities, and presence of customers and end users, if any, must be there.
Warehousing:
All the raw materials, including packaging, semi processed products, and finished products, must be stored and transported under proper protection and in good condition.
A good storage and warehouse facility must be there.
Cross-contamination must be avoided in each warehousing facility.
Product information and consumer awareness:
Information displayed on the finished product must be in easy-to-understand language and enable customers to make informed decisions.
Food defense, bio vigilance, and bioterrorism :
Appropriate preventive control measures shall be established at all levels of production to prevent intentional product tampering or intentional contamination.
A threat management plan shall be prepared and implemented to ensure there are no threats to the products at each level of the production process.
Identify and monitor each area and process that is vulnerable to intentional product tampering and intentional contamination.
Benefits of implementing PRP system for FSSC 22000 :
Compliance with regulatory requirements: FSSC 22000 is a globally recognized food safety management system standard that requires the implementation of PRP. Implementing PRP helps businesses comply with the requirements of the standard and can lead to successful certification.
Improved food safety: As mentioned earlier, PRP helps maintain a hygienic environment and prevent food contamination, which leads to improved food safety. This is especially important for businesses in the food industry as it helps to protect consumers from foodborne illnesses and hazards.
Reduced risk of product recalls: Implementing PRP can reduce the risk of product recalls by ensuring that food products are produced in a safe and hygienic environment. This can help businesses avoid costly recalls and protect their reputation.
Enhanced customer confidence: By implementing PRP and achieving FSSC 22000 certification, businesses can demonstrate their commitment to food safety and enhance customer confidence in their products.
Improved efficiency: PRP helps to streamline processes and reduce the risk of production downtime due to product recalls or regulatory non-compliance. This can lead to improved efficiency and productivity for businesses.
Better risk management: Implementing PRP helps businesses identify potential risks and hazards in the production process and implement measures to mitigate them. This leads to better risk management and reduces the likelihood of incidents that can harm consumers and damage business reputation.
In conclusion, PRP is an essential requirement for businesses seeking the FSSC 22000 certification. It helps to maintain a hygienic environment, prevent food contamination, and improve food safety. The implementation of PRP involves a systematic approach, including conducting a preliminary review, developing a PRP plan, training employees, implementing PRP, and monitoring and reviewing the system regularly. By implementing a PRP system, businesses can comply with regulatory requirements, improve efficiency, and enhance their reputation.
How 4C Can Help Your Organization Get FSSC 22000?
4C Consulting has empowered food businesses across the globe to get FSSC 22000 certification and expand rapidly in the international markets. Having provided 9000+ Hours of training, we have helped 180+ clients to acquire 270+ FSSC 22000 certifications to ultimately accelerate their food business with the best food practices in place. Our highly qualified and experienced 15+ consultants have spent 15000+ hours to help our clients with FSSC 22000 certifications. To accelerate your food business and establish a strong position in the international markets. Contact us now