IRIS Certification Overview
10th Dec, 2021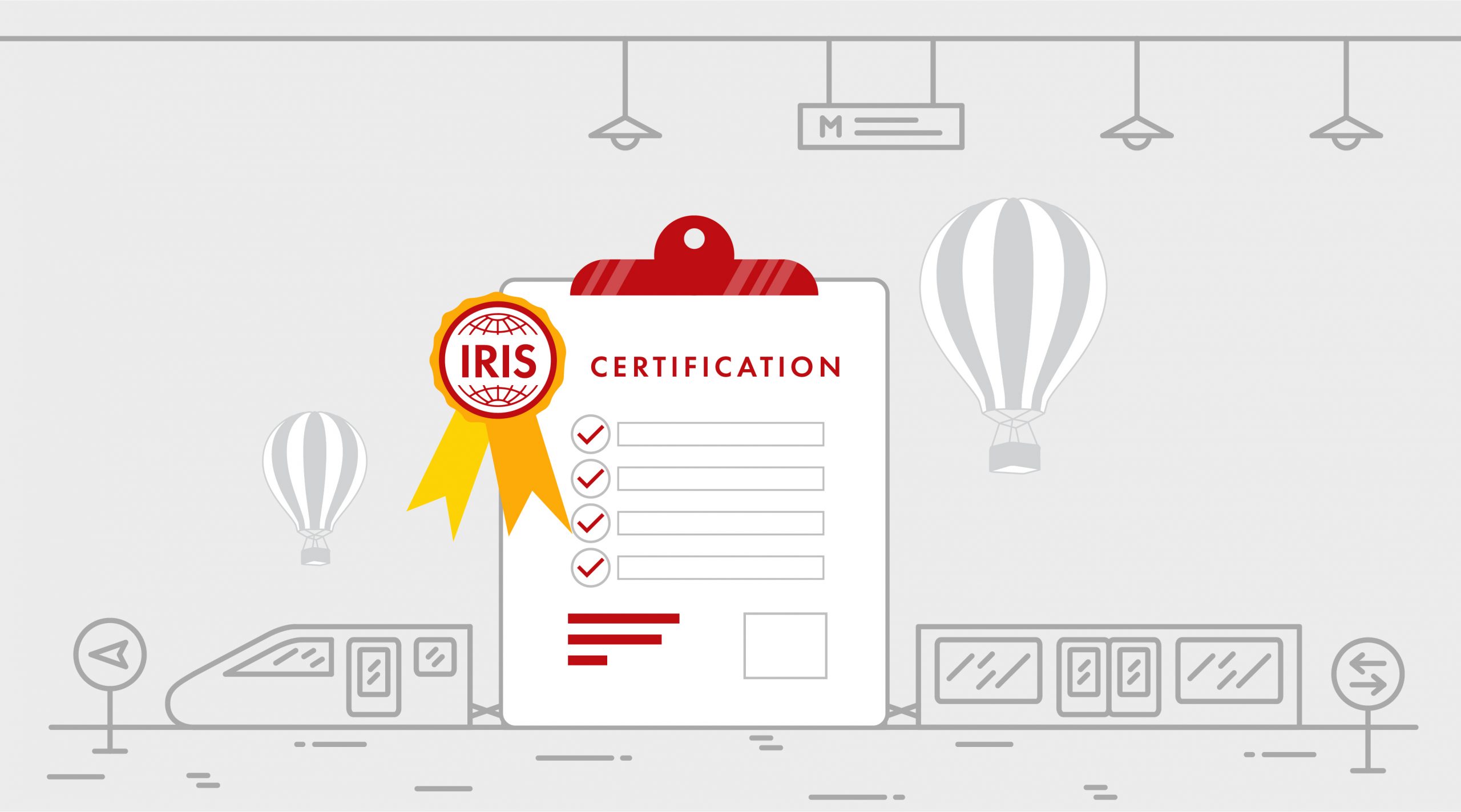 The railway industry is growing at a rapid pace globally. The complete rail ecosystem which comprises of manufacturing, operation and maintenance of railway technologies is expected to grow at a significant rate of 7% in the period of 2020 to 2025. This projection reinforces that the global rail transport market will continue to be a major force and a notable contributor in the economies of several developed and developing countries. With such advancements, it becomes vital for companies and organizations active in the railway sector to adapt to a standardize method to optimize their Quality Management System. This can be achieved through adopting the International Railway Industry Standard (IRIS) Certification.
So, what is IRIS Certification exactly? Let's dive in!
What Is IRIS?
IRIS is a certification aimed to set a gold standard for improving efficiency and quality in the railway sector worldwide. It includes rules, regulations and practices for companies to follow to optimize railway applications, business management systems and quality management systems.
Based on ISO 9001 and tailored to the specific requirements of the international railway industry, the IRIS certification standard (ISO/TS 22163) also takes into account a solid and recognized evaluation method along with Audit-Tool, IRIS Portal and IRIS Certification database.
Along with fulfilling the requirements noted in the ISO/TS 22163, the companies are also required to pass the IRIS Conformity Assessment, which defines the rules for achieving and maintaining the IRIS Certificate recognition in detail.
IRIS is Applicable to
IRIS is applicable to companies engaged in manufacturing, designing, or maintenance of railway components. The companies can be broadly classified as:
Rolling Stock Companies
Signaling Companies
Infrastructure Companies
IRIS Requirements:
General
Should be a legal entity or belong to a corporation
Must be having an autonomous business management system
Must possess a data record of 6 months of implementation
Must be eligible for one of the IRIS scopes listed in the rule book
Must be located in a single site
IRIS Documentation
Quality Policy and Quality Objectives
Quality Manual
Management System Procedures & Records required by this international standard
Integration of Customer Specific Requirements
Risk Management and Contingency Planning
Configuration Management and Product Traceability
Business Performance and Sustainability
Work Instructions and Records, necessary to ensure the effective planning, operation & control of its processes
Key Implementation Requirements, in addition to ISO 9001:
Knowledge Management
Tender Management
Integration Management
Risk Management
Configuration Management
Traceability Management
Supply Chain Management
Knock-Out (KO) Questioner Checklist
The 4C Roadmap to Excellence
With unmatched expertise in the industry and an analytical approach, we drive to yield the best solutions for your organisation with a promise of long-term profit.
Gap Analysis
We identify the organisation's strength and current status; understand the gap in line with the required standard for respective departments, processes and personnel, and accordingly, formulate the Growth plan.
Awareness Training
Awareness Training modules are custom designed for APEX Committee and Core Team which covers the standard overview, roadmap for certification and observations and examples gathered from the gap analysis.
Documentation
We prepare the Management System Documentation as per the requirements of ISO and Management System Standards after taking due consideration of the Gap Analysis results.
Implementation and Monitoring
Function specific guidance and periodic monitoring to implement the Documented System.
Internal Auditor Training
Train and Lead Cross Functional Internal Audit Team to effectively audit implemented system.
Management Review
Assist Top Management to review the effectiveness of implemented system, internal audit results, Management System Policy, Objectives and Targets.
Registration Audit
Co-ordination with certification agency for audits and upgradation of systems till certification.
System Value Management
Periodic monitoring, review, training and upgradation of Management system to sustain & improve effectiveness, Planned internal audit to measure effectiveness & assistance in surveillance audit.
Quality Performance Levels
Quality performance levels are rewarded to all IRIS Certified companies in order to enhance the overall quality of the rail sector by focusing on the quality performance of rail businesses.
There are three quality performance levels:
Out of the three, Bronze and Silver are currently available for audited companies. In order to achieve a higher quality performance level, companies have to fulfil additional criteria to improve the performance of their businesses.
Benefits Of IRIS
Meet railway-specific regulatory requirements with confidence
Reduction in rejection in respective to Quality
Deletion of non-value-added activities and Waste Elimination
Business process streamlining and efficiency improvement
Responsibility and Accountability across the organization
Access to Global Markets
Meet the increasing demands of manufacturers within the rail industry
Better business performance and Enhanced Sustainability
A partnership approach to help understand your corporate objectives, organizational structure and business culture
How 4C Can Help Your Organization Get IRIS Certification
To help your organization receive all the benefits of IRIS, our team of certified consultants are equipped to provide you exceptional consulting as well as IRIS training. Our team of experts at 4C have helped 20+ clients gain international recognition, credibility, and trust from customers, powered by 400+ training hours. To implement IRIS – ISO/TS 22163 certification in your organization, contact our dedicated IRIS – ISO/TS 22163 consultant now.