ISO 14064: Quantification and Reporting of GHG Emissions and Removals – All you need to Know
17th Sep, 2022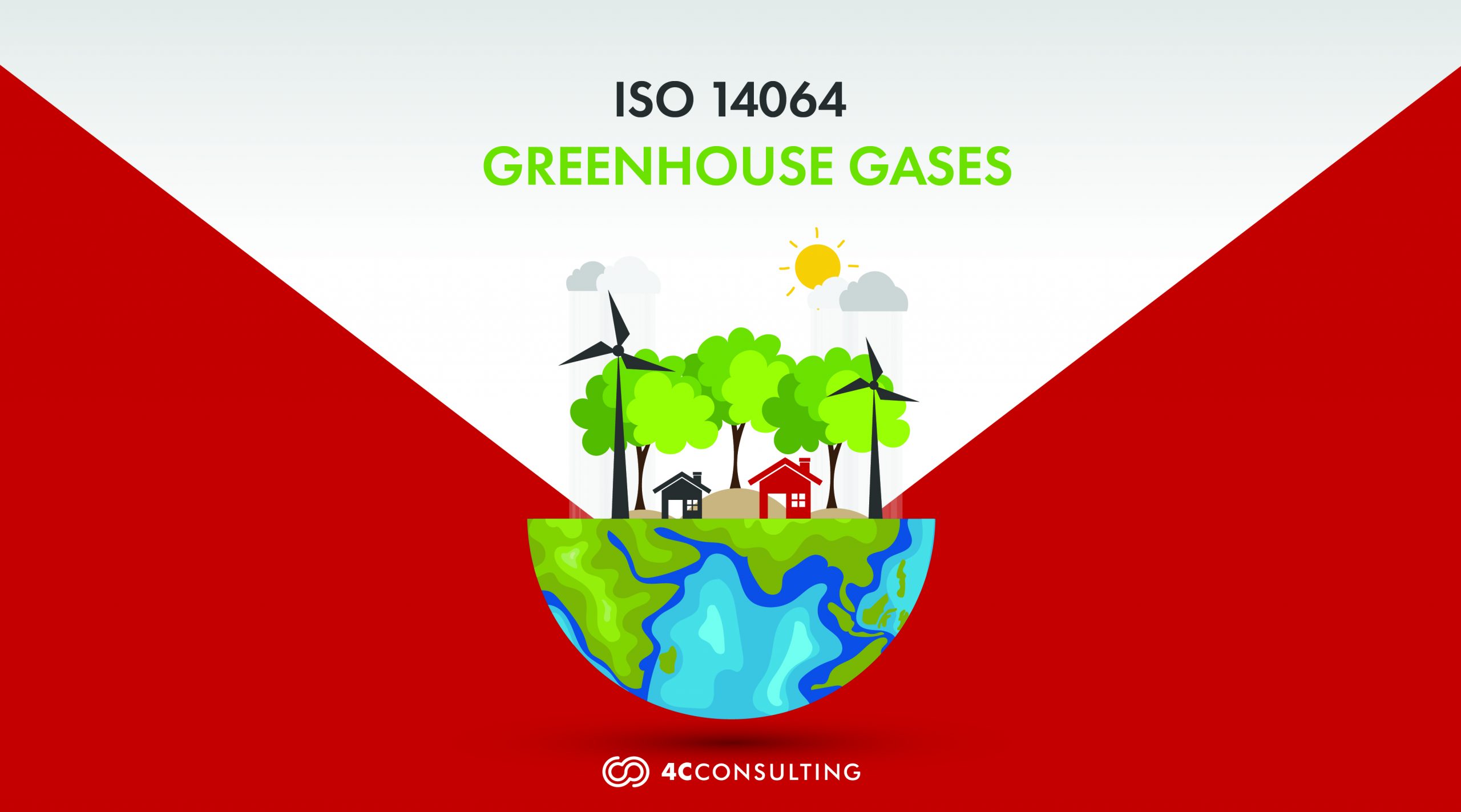 To achieve sustainable growth and ensure sustainable shareholder returns, a company must manage its carbon emissions and guard against future climate change effects. Most businesses use GHG reports or sustainability reports to track and communicate their GHG (Green House Gas) emissions. These businesses are aware of how crucial it is for conventional business practices to measure, manage, and disclose greenhouse gas emissions.
What is ISO 14064?
Part of the ISO 14000 series of international standards for environmental management is the ISO 14064 standard, offers a complementary collection of tools for programs to measure, monitor, report, and verify greenhouse gas emissions for governments, enterprises, regions, and other organizations. The ISO 14064 standard assists organizations in taking part in both mandatory and optional initiatives, such as public reporting and carbon trading schemes.
ISO 14064 consists of three parts, each with a different technical focus;
ISO 14064-1:2018 standard establishes guidelines and procedures for measuring and reporting greenhouse gas (GHG) emissions and removals at the organizational level. It contains specifications for the creation, administration, reporting, and verification of a company's GHG inventory.
ISO 14064-2:2019 outlines guidelines and requirements to quantify, monitor, and report activities aimed at improving greenhouse gas (GHG) emission reductions or elimination, at project-level guidance. It comprises specifications for planning a GHG project, locating and choosing GHG sources, sinks, and reservoirs pertinent to the project and baseline scenario, tracking, calculating, documenting, and reporting the performance of the GHG project, and controlling data quality.
ISO 14064-3:2019 provided a guidance for individuals for conducting or managing the validation and/or verification of greenhouse gas (GHG) statements. It lays out the concepts and requirements. It can be used for organizational or GHG project quantification, as well as for GHG monitoring and reporting done in compliance with ISO 14064-1 or ISO 14064-2.
Why implement ISO 14064 for managing GHG Inventories?
Customers are increasingly interested in a company's green credentials and use this information to make informed purchasing decisions, which an ISO 14064 certification can help with. The advantages of using ISO 14064 to handle your GHG Inventory & Verification are as follows;
Determine the risks and possibilities associated with GHG emissions.
Maintain consistency and transparency in your GHG quantification, monitoring, reporting, and reduction efforts.
Gain the confidence of important stakeholders and customers.
Implement a well-defined GHG management strategy plan.
Monitor progress in reducing GHG emissions.
Encourage accountability within your organization.
Conform to the requirements of the quality management system.
Ability to make informed decisions right away
 Who can apply for ISO 14064?
There are uses for ISO 14064 in both the public and private sectors. The standard outlines for businesses how to create an inventory that can be easily verified and compared to the inventories of other organizations. These companies can cut costs associated with performing and confirming an inventory by using the standard as a guide. These companies can also have more faith in the inventories that are produced because the standard represents agreement on technical GHG inventory best practices, giving these inventories more credibility with stakeholders.
For governmental organizations, ISO 14064 offers a technical framework that can serve as the basis for either voluntary or mandatory programs for performing inventories and conducting verification. With this strategy, agencies are able to concentrate their efforts on developing additional program criteria that will help them achieve their policy goals.
The 4C Roadmap to Excellence
With unmatched expertise in the industry and an analytical approach, we drive to yield the best solutions for your organization with a promise of long-term profit.
Gap Analysis: We identify the organization's strength and current status; understand the gap in line with the required standard for respective departments, processes and personnel, and accordingly, formulate the Growth plan.
Awareness Training: Awareness Training modules are custom designed for APEX Committee and Core Team which covers the standard overview, roadmap for certification and observations and examples gathered from the gap analysis.
Documentation: We prepare the Management System Documentation as per the requirements of ISO and Management System Standards after taking due consideration of the Gap Analysis results.
Implementation and Monitoring: Function specific guidance and periodic monitoring to implement the Documented System.
Management Review: Assist Top Management to review the effectiveness of implemented system, internal audit results, Management System Policy, Objectives and Targets.
Verification Audit: Co-ordination with certification agency for verification audits and up gradation of systems till certification.
System Value Management: Periodic monitoring, review, training and up gradation of Management system to sustain & improve effectiveness.
How 4C Can Help Your Organization Get ISO 14064 Certification?
To help your organization receive all the benefits of ISO 14064, our team of certified consultants is equipped to provide you exceptional consulting as well as training. Our team of experts at 4C have helped 20+ clients gain international recognition, credibility, and trust from customers, powered by 400+ training hours. To implement ISO 14064 certification in your organization, Contact us now.