ISO 37001: Anti-bribery Management Systems – All you need to Know
30th Sep, 2022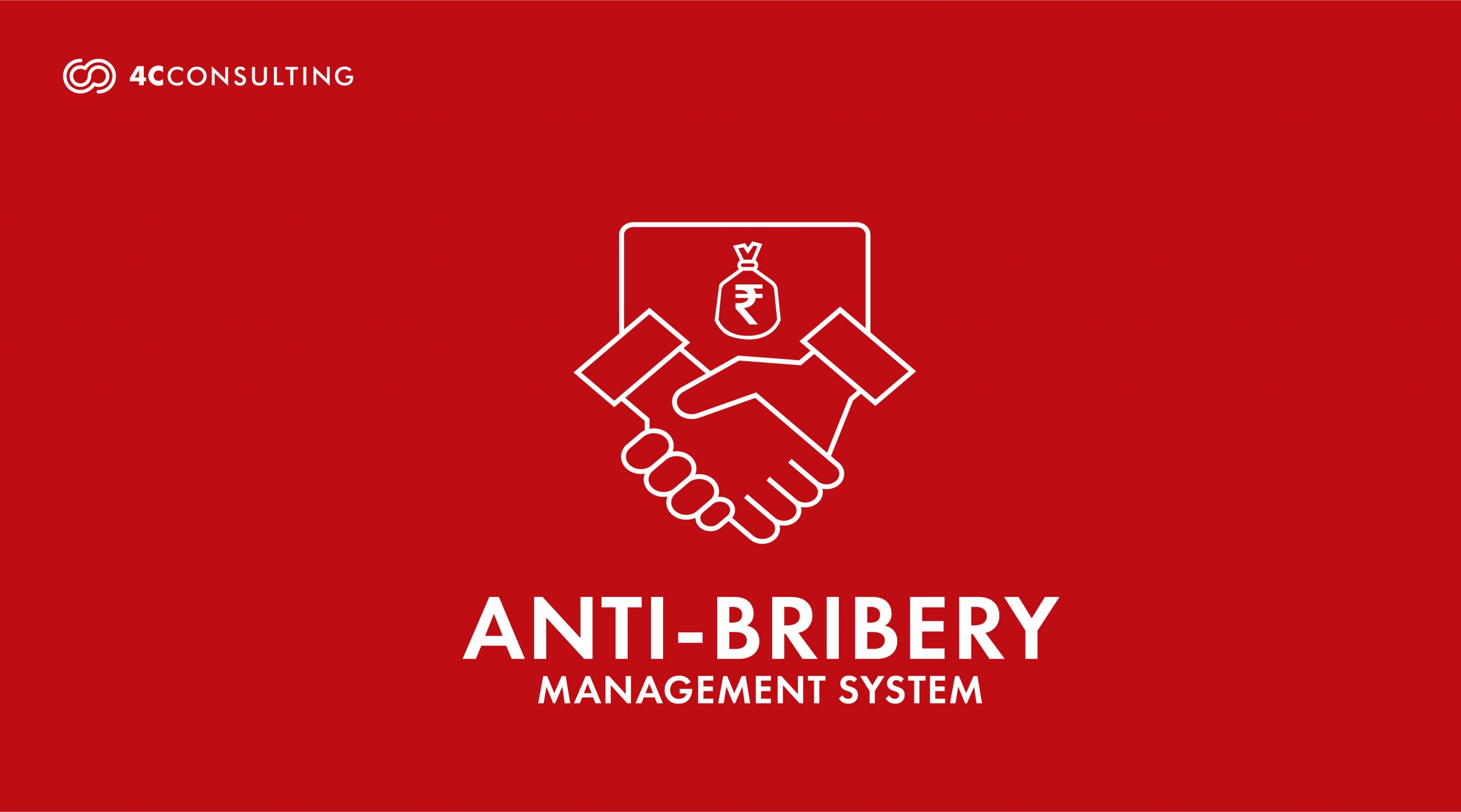 The foundations of any organization's credibility are openness and trust. Bribery is the single biggest threat to fair business practices, which is why ISO 37001 was created. Bribery & corruption generates more than a trillion dollars' worth of money every year and ISO 37001 (Anti-bribery Management System) provides a framework to tackle bribery by adopting an anti-bribery policy, performing risk assessments, and carrying out due diligence on each projects and business partners.
What Is ISO 37001?
The ISO 37001 standard solely applies to bribery, where it outlines the management system requirements that will assist you in preventing, detecting, and responding to bribery as well as in adhering to applicable anti-bribery laws and voluntary commitments.
In accordance with applicable laws and best practices, additional elements, such as fraud or money laundering, may be covered by the management system. Bribery committed by an organization, its employees, or business partners while working on the organization's behalf or for its profit is covered by ISO 37001, also bribery committed by an organization, its employees, or business partners in connection with an organization's operations are also covered under the scope of the standard.
Requirements for implementing ISO 37001.
Measures and controls that aid in the prevention, detection, and management of bribery must be put in place by an anti-bribery management system for its successful implementation in any organization. These should include:
Anti-corruption policy;
Management leadership,
Commitment, and responsibility;
Personnel controls and training; risk assessments;
Due diligence on projects and business partners;
Financial, commercial, and contractual controls;
Reporting, monitoring, investigation, and review;
Corrective action, and
Continuous improvement.
Why To Implement ISO 37001 For Managing Bribery?
ISO 37001 aims to reduce the danger of bribery along the entire global value chain. Following are the benefits of implementing ABMS in your organization;
Recognizing and controlling the bribery risk as well as other risks, such as the reputational risk;
Establishing minimal standards and supporting guidelines for putting in place or measuring the effectiveness of an anti-bribery management system;
Demonstrating to the organization's governing body, management, investors, staff, consumers, regulators, and other stakeholders that adequate measures are being taken to avoid, detect, and address bribery;
Lowering the likelihood that bribery will occur in connection with the organization's activities;
Enhancing the organization's standing, reputation, and brand while promoting its sustainability;
Creating a climate of openness and integrity.
Who can apply for ISO 37001?
Any organization, big or small, in the public, private, or nonprofit sectors, and in any nation, may adopt ISO 37001. It is a versatile tool that may be modified in accordance with the organization's size, type, and bribery risk. Examples of organizations who can opt for an ABMS system is;
Manufacturers,
Distributors,
Schools,
Law firms,
Financial institutions,
Foundations,
Public hospitals or
Local governments.
The 4C Roadmap to Excellence
With unmatched expertise in the industry and analytical approach, we drive to yield the best solutions for your organization with a promise of long term profit.
Gap Analysis: We identify the organization's strength and current status; understand the gap in line with the required standard for respective departments, processes and personnel, and accordingly, formulate the Growth plan.
Awareness Training: Awareness Training modules are custom designed for Core Committee which covers the standard overview, the roadmap for certification and observations and examples gathered from the gap analysis
Documentation: We prepare the Management System Documentation as per the requirements of ISO and Management System Standards after taking due consideration of the Gap Analysis results.
Implementation and Monitoring: Function specific guidance and periodic monitoring to implement the Documented System.
Internal Auditor Training: Train and Lead Cross Functional Internal Audit Team to effectively audit implemented system.
Management Review: Assist Top Management to review the effectiveness of the implemented system, internal audit results, Management System Policy, Objectives and Targets.
Registration Audit: Coordination with certification agency for audits and up-gradation of systems till certification.
System Value Management: Periodic monitoring, review, training and up-gradation of Management system to sustain & improve effectiveness, planned internal audit to measure effectiveness & assistance in surveillance audit.
 How 4C Can Help Your Organization Get ISO 37001 Certification?
To help your organization receive all the benefits of ISO 37001, our team of certified consultants is equipped to provide you exceptional consulting as well as training. Our team of experts at 4C have helped 20+ clients gain international recognition, credibility, and trust from customers, powered by 400+ training hours. To implement ISO 37001 certification in your organization, Contact us now