ISO INTERNAL AUDIT: ALL YOU NEED TO KNOW
27th Aug, 2022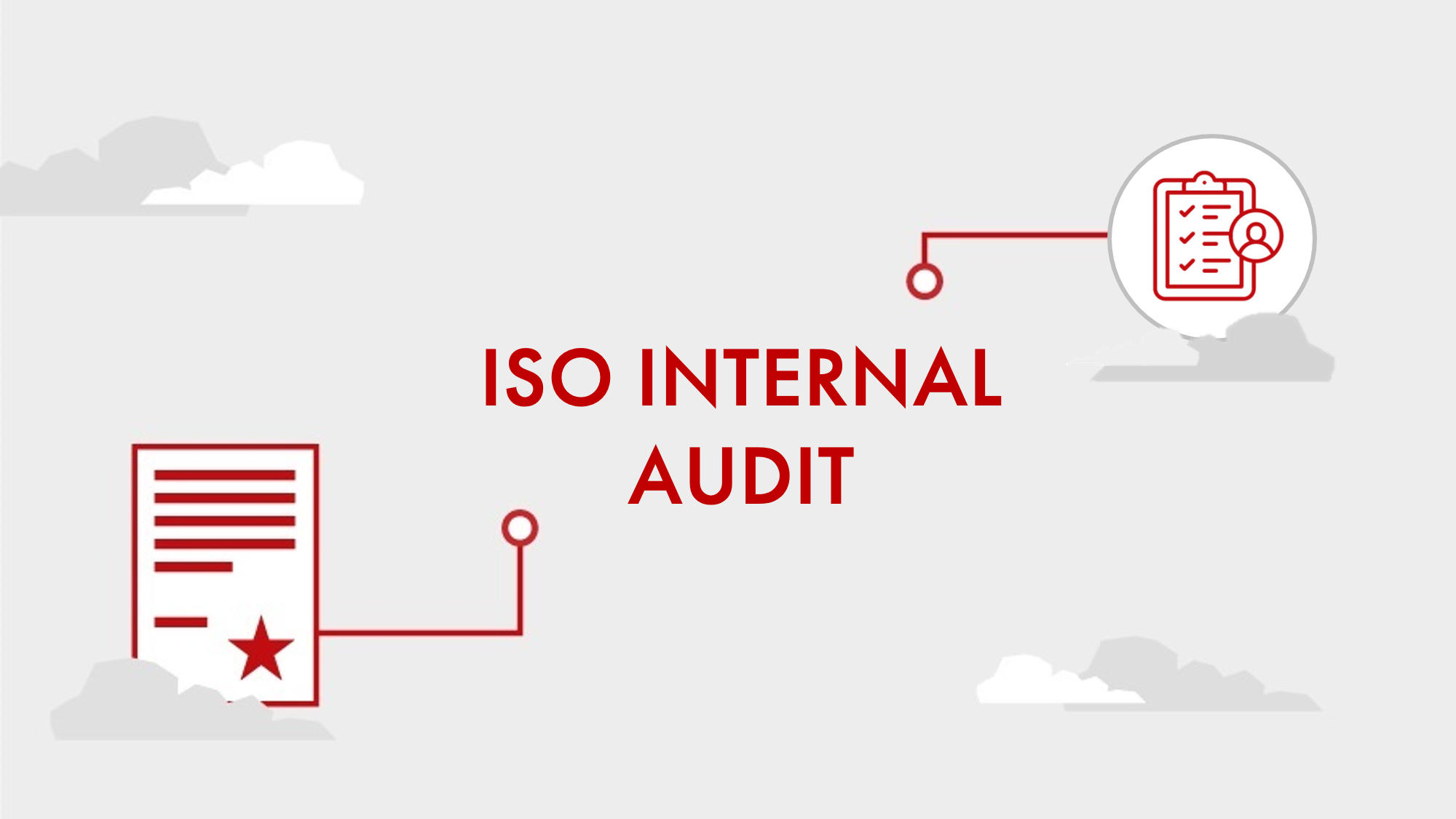 Many businesses are unaware of how crucial it is to audit their management systems internally. The objective of an internal audit is to assess the efficiency of the quality management system and overall performance of your business. The audit reports will assess how well you're established ISO management system adheres to requirements and indicate whether it need improvement. An internal audit, according to many quality assurance experts, is required to confirm a management system's regulatory compliance and evaluate organizational practices for detecting and controlling risks.
What is an Internal Audit?
An ISO Internal Audit is the systematic process of gathering and analyzing information about an organization's activities in order to assess conformity with the standard being audited. Internal audits are performed to assess the effectiveness of existing measures and to establish whether the organization is running at full capacity within the standards for certification and growth.
The goal of an internal audit is to evaluate the effectiveness of a company's quality and risk management systems as well as its general business practices in comparison to one or more ISO Standards.
Some of the major goals of ISO internal audits are as follows:
Enhances the organization's internal control management;
Identifies areas for improvement, gaps, and non-conformances that can be used in internal strategic planning;
Make it possible for the company to become more dependent on processes than on people.
Identifies operational activity inefficiencies and offers a proposal or action plan to increase the overall effectiveness of the procedures.
Acts as an early warning system, allowing flaws to be found and fixed quickly (i.e. Before external, regulatory or compliance audits)
Meets the criteria of the ISO management system standard.
Increases accountability within the organization.
What are the steps to conduct Internal Audit?
Following are the steps to perform an internal audit;
Identify the Processes to be audited: Businesses might not be able to afford to audit every single procedure. They must pinpoint the precise areas in which an audit could actually aid in the expansion of the firm.
Decide on the Frequency of the Audits: The frequency of audits in your company is a crucial component of successful audits that many businesses ignore. The audited areas that have been identified also play a role. To achieve consistent outcomes, some processes can need annual audits, while others might need half-yearly or quarterly audits.
Plan and Schedule the Audits: Planning and arranging the audits is the next task on the list. You can avoid process conflicts and a lack of the appropriate team members for the audit by having a plan and timetable ready in advance. Your teams can organize their actions and work properly with the aid of an audit plan.
Prepare the Audit Checklist and Execute Audit: An important task for auditors is to create an audit checklist, but it's also crucial to make sure the correct questions are asked of the right individuals at the right time. To make sure that everyone is on the same page when it comes to preserving quality and brand reputation, a checklist often incorporates the process-related questions from the team members involved.
Record and Analyze Audit Findings: Recording the audit findings once it has been completed will help you identify the processes that are currently performing well and those that need to be improved. Audit findings are nothing more than perceptions of the standards and consistency upheld inside the company to guarantee the quality of the output.
Investigate to Develop and Implement Action Plans: The audit results' improvement areas must be looked into to ascertain the underlying reason and create an action plan in accordance. The risk level associated with the concerns detected will determine the investigation, development of the action plan, and implementation.
Who can perform an Internal Audit?
Selecting internal auditors should be done with care. An internal audit team needs to have a sufficient number of experienced members. To guarantee that the requirements of each audit work be met, they should also receive the appropriate training. The quality of the audit team, which is decided by their level of training and expertise, plays a significant role in the success of the internal audit.
What should be the Frequency of Internal Audit?
An internal audit is a required component of every ISO management system, although neither a set frequency nor the necessity that internal audits be conducted for every process are established. As a result, businesses must decide on a frequency that works for them. However, how frequently should you do internal audits to ensure compliance? Audits might be carried out every month, every three months, twice a year, or once a year. Understanding the factors that should be taken into account when establishing an internal audit frequency is crucial because not all processes should be evaluated on the same schedule.
Difference between Internal Audit & External Audit
The internal audit team continuously performs internal audits at short intervals (every 3-6 months), but external audits are typically performed once a year.
An internal audit's primary goal is to assess the performance of your company's operations and identify any areas that may be modified or improved. An external audit, in contrast, strives to carefully examine your operations to assess their relevance, consistency, and accuracy with respect to a given standard or standards.
A summary of your organization's performance and the efficiency of the management systems and procedures is provided in an internal audit report. An external audit report, in contrast, presents a truthful and unmistakable picture of your organization's compliance.
The organization's management team receives the internal audit report. To determine the necessary changes or corrective actions, they then debate the report's various points with the department heads. Stakeholders that wish to confirm your organization's dependability and consistency are given the external audit report.
How 4C can help your Organization in conducting and Internal Audit?
To help organizations gain credibility and trust from clients, employees as well as stakeholders and avail the numerous benefits of an ISO Internal Audit, 4C experts help in complete ISO Internal Audits. We provide ISO Internal Audit Training as well as perform internal audits to help you strengthen your systems. Team 4C consists of certified internal auditors who have 15+ years of experience. We have empowered companies to enhance profitability as well as credibility across the globe. Also, we have provided 36000+ hours of training on various ISO standards to help them gain benefits continually. To incorporate ISO standards and conduct internal audits in your organization, Contact us now.