Key Benefit of Implementing NABL-ISO 17025
22nd Jul, 2022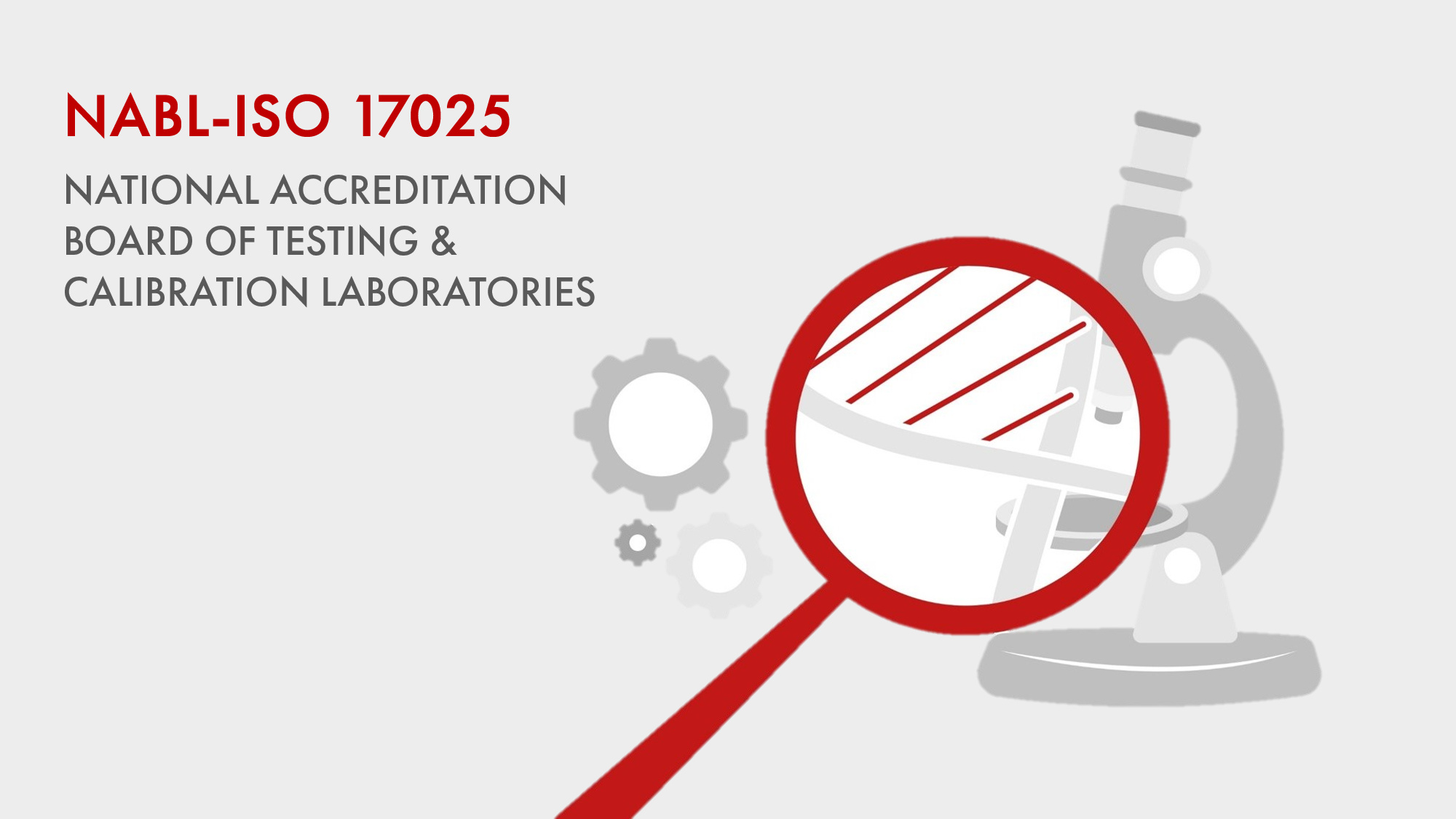 NABL-ISO 17025 accreditation has several types of benefits including internal as well as external. The majority of the practical benefits can be witnessed on your day-to-day operation in the laboratory which also enables you to improve testing competency, streamlined management, lessened challenges or glitches, and improved results. Eventually, the growing benefits of NABL-ISO 17025 accreditation can help you with not only financial benefits but also recognize you for accuracy and details. Some of the key benefits of NABL-ISO 17025 accreditation are explained below.
Internal Advantages
Increased confidence in the testing and calibration reports due to increased accuracy, validation, and right documentation.
Improved control over laboratory operations due to detailed documentation, ISO 17025 standard regulations, and other effective guidelines.
Improved testing competency and quality of the testing competencies and results.
Improved feedback from clients for the improved accuracy of the results.
Acquired measurable growth in business as a result of the improvement in processes and results as well as improved efficiency.
Streamlined internal management and consistency in operations and hence, efficiency in the internal operations.
Improved performance of the employees due to increased motivation.
External Advantages
Recognition in the national and international markets as a result of exceptional performance.
Enhanced customer trust and confidence because of accurate test reports and results.
Reduction in multiple assessments hence increased client trust and saved time.
Recognition in the industry for extraordinary performance.
Cost and time saving as a result of increased efficiency.
4C team includes renowned ISO 17025 consultants who are also NABL qualified so that they possess the expertise to empower laboratories with efficient NABL-ISO 17025 implementation and enhance their internal as well as external results for better growth. Having assisted 1000+ labs with NABL-ISO 17025 accreditation, we have gained in-depth knowledge and knack for an efficient NABL-ISO 17025 accreditation that ultimately maximizes your business. We have also facilitated 50+ ILC/PT testing labs for NABL accreditation and learned new techniques for simplified NABL-ISO 17025 accreditation that helps to get the best of the ISO 17025 standard. To step up your business by improving performance, proficiency of testing competencies and internal operational efficiency, contact our experts now.