SEDEX Certification – All You Need To Know
20th Dec, 2021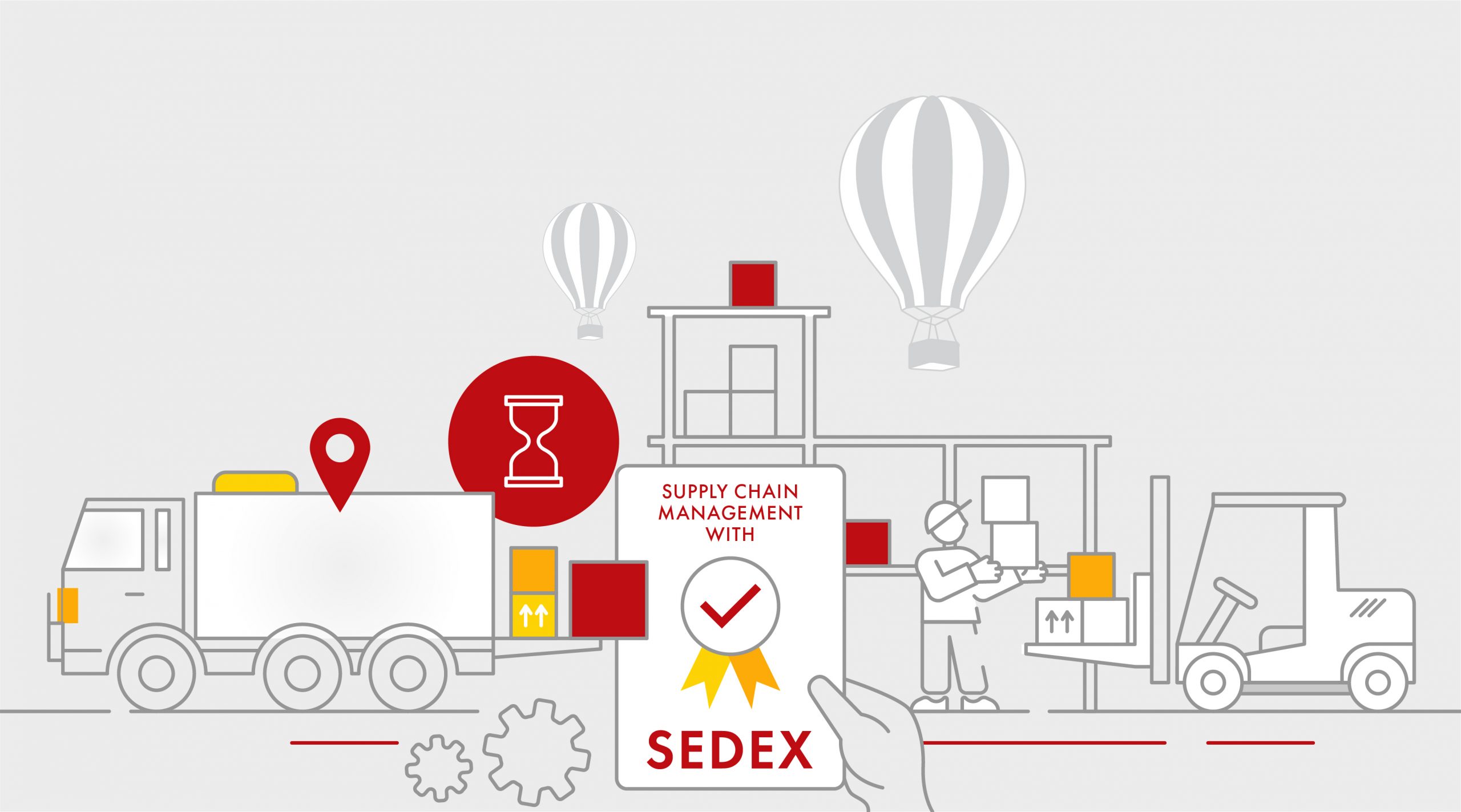 The supply chain is one of the most important links when a business depends on outsourcing. It becomes quite necessary to ensure that the supplier with whom we are partnering is functioning in an ethical manner. A standardized framework hence becomes one of the most effective ways to monitor functioning at the supplier's site and also helps build a transparent supply chain. Let us get a deeper understanding of what SEDEX is.
SEDEX: An Overview
SEDEX (Supplier Ethical Data Exchange) is a global non-profit organisation that enables businesses to work together to better manage their social and environmental performance, and improve working conditions throughout the supply chain globally.
Founded in 2001 by a group of retailers, it aims to simplify the path burdening the suppliers by providing a web-based database, which enables suppliers to share ethical data, such as ethical audit reports, with their customers. Likewise, customers can keep track of their suppliers and view the ethical reports shared with them.
For a standardized framework of audits, SEDEX uses its own social auditing methodology named SMETA (SEDEX Members Ethical Trade Audit). SMETA enables businesses to assess their sites and suppliers to understand working conditions in their supply chain. During an audit the site is assessed based on the organization's standards of labor, health and safety, environment and business ethics. These 4 factors are considered the foundational elements of SEDEX.
There are 2 types of audits one can opt for under SMETA: 2 Pillar Audit & 4 Pillar Audit
A SMETA-2 Pillar Audit comprises of
Labour Standards
Health and Safety
A SMETA-4 Pillar audit comprises of
Labour Standards
Health and Safety
Environment Ethics (detailed)
Business Ethics
All four pillars count on legal requirements, international standards and good practice. The added 2 pillars may not be required by all, hence it is very crucial for the auditors to know when these additional modules are required.
There are 3 categories of SEDEX memberships which one can opt for, based on their functioning:
1. Buyer (A) membership is for organizations that only wish to view and run reports on their supply chain.

2. Buyer/Supplier (AB) membership is for organizations that wish to view and run reports on their supply chain and share information with their customers.

3. Supplier (B) membership is for organizations that wish to share information with their customers.
SEDEX is Applicable to
SEDEX is applicable to all the industries irrespective of their processes, but it is most useful in industries where a lot of man power is employed & there are possibilities of social injustice. Some of such industries are as follows:
Garments and Textile Industries
Pharmaceutical Industries
Oil and Natural Gas Industries
Heavy Machine Manufacturing Industries
Automobile Manufacturing Companies
Construction Industries
Key steps for implementation
Implementation of SEDEX will mean that you comply with the following criteria which includes:
Legal Compliance and Management
Forced Labour
Wages & Benefits
Hours of Work
Freedom of Association
Child Labour
Discrimination
Abuse of Labour
Health & Safety
Environment
Bribery & Corruption / Business Practices
CSR activities & Community Involvement
SEDEX Benefits
There are many benefits of having a SEDEX certification. Some of the many are as follows:
Recognition as a socially compliant organization
Receiving the status of SEDEX-approved supplier and being updated in the SEDEX directory
An opportunity to expand through export
Compliance with legal, contractual and regulatory compliance
Management of multi-tier data done simply and effectively
Improved structure and focus with respect to business ethics
Reduced workload and greater employee involvement
How to Implement SEDEX?
1. Define the scope of implementation, where we need to identify for which SMETA audit to opt for

2. Perform Gap Analysis

3. Awareness Training

4. Documentation & Implementation with respect to defined scope

5. Perform internal audit

6. Submit a self-evaluation form in SEDEX

7. Audit conducted based on SMETA criteria

8. Generate a Report & submit the same in SEDEX
How 4C Can Help Your Organization Get SEDEX Certification
Our skilled consultant team at 4C can help you with all the necessary steps to grow your business and guide you through the implementation process. Having served 40+ clients to get their organization SEDEX-Certified, with 800+ hours of training, 4C has a rich experience and the much-needed competence to help your organization get SEDEX Certification seamlessly. To know more about how you can strengthen your organization with SEDEX, reach out to our consultants now.