What is BRCGS Standard? How can it Empower your Business?
22nd Jul, 2020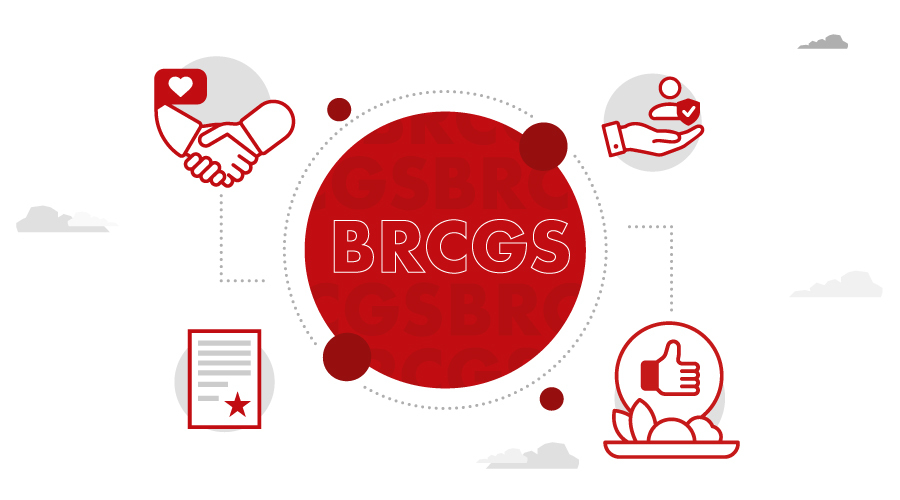 With the rapid expansion of food and packaging businesses that too at a global level, food safety is more important now than ever. It is a concerning issue especially for the ones venturing into the food supply chain, manufacturing packaging, and materials. To ensure customer safety, protect brand reputation and gain brand recognition and trust at a global level for food safety and responsibility, it is essential to get the BRCGS certification. Let's understand BRCGS in detail.

What is BRCGS?
BRCGS stands for British Retail Consortium Global Standards. It was established in 1996 when BRC published the first standard, BRC Food Technical Standard. Led by the LGC group, an international life sciences measurement and testing company, the BRCGS has emerged as a leading global brand that strengthens businesses. Having initiated the objective of harmonizing food safety, today, it is well-known for food as well as non-food categories.
The purpose of BRCGS is to follow proven practices, ensure quality, and build confidence in the supply chain. BRCGS was developed by retailers and utilized by many businesses from various industries, the BRCGS helps not only ensure product safety and quality but also enhance protection should the business face any charges by the enforcement authorities.
Over a period of time, they have published a wide range of global standards for businesses in the food and packaging industry. The BRCGS is for food safety, packaging material, storage and distribution, agents and brokers, retail, and consumer products. They enable businesses to follow standard and reliable manufacturing practices and assure their vendors and customers that the manufactured products are safe.
BRCGS certification communicates that your products are safe, legal and high-quality. (Source)
70% of the top global retailers accept or specify BRCGS.
50% of the top 25 global manufacturers specify or are certified to BRCGS.
60% of the top 10 global quick-service restaurants accept or specify BRCGS.
It is considered to be a benchmark practice in the food industry and its acceptance and significance at the global level empower businesses in the food industry to expand across the world all the while adhering to the global quality standards.
Why is BRCGS important?
BRCGS is used by 29,000 certified suppliers situated in over 130 countries, with certification issued through a global network of accredited certification bodies. (source) Having been recognized by GFSI (Global Food Safety Initiative), it is accepted and followed by the majority of food retailers as well as manufacturers globally. Therefore, in addition to being a trusted benchmark, it also instills trust, responsibility as well as the assurance of quality.
BRCGS provides a structured framework to ensure and manage product safety, integrity, legal compliance as well as quality. It helps in streamlining the management of operational activities including the food and food ingredient manufacturing, processing, packaging as well as packaging materials.
BRCGS Directory
The BRCGS directory is a platform that is utilized to upload the audits which are also considered to be an official database of all the edits conducted against the BRCGS standard. It is monitored and administered by the certified bodies to keep a track of site listing, audit documents, and certification status information stored on the BRCGS directory.
There are two categories in the BRCGS directory. One is available for the public where certification details and related information are stored. The second is the password-protected private area where only people with access can view information. This allows audit owners to share relevant documents with registered retailers, manufacturers, and other specifiers.
The list of all the BRC Global Standards that you can Utilize to Empower Your Business Associated with Food.
Food Safety
Packaging and Packaging Materials
Storage and Distribution
Agents and Brokers
Consumer Products
Retail
Ethical Trade and Responsible Sourcing
Gluten-Free Certification Program
Plant-Based Global Standard
Understanding the Benefits of BRCGS Certification:
In order to stay ahead of the competitive business world in ever-changing situations, companies must focus on maintaining a standard quality and work consistently to improve it. BRCGS standard enables companies to achieve their set business goals all the while providing a number of benefits as mentioned below:
Provides globally recognized GFSI certification which is considered to be a benchmark.
Save cost and time by providing a single audit report recognized by many customers.
Reduction in product complaints, returns, and rejections.
Operate and function under an accreditation framework and hence, gain international recognition and credibility.
A comprehensive scope that encompasses quality, hygiene, and product safety.
Meet customer requirements when assessing and approving suppliers.
Follow a proven framework for the development of quality and hygiene management systems.
Empower company culture to encourage continuous improvement, reduction in waste, and increased efficiency.
Implement BRCGS with 4C Consulting
To comply with the BRCGS guidelines for your food business or food related business, we help you carry out the requirements with extreme efficiency and optimum results. Having served 60+ clients with BRCGS implementation with 100+ BRCGS certifications, we at 4C have enhanced our skills and attained expertise. Over the time, we have provided 1800+ hours of training to our clients with maximum effectiveness. To know how we can help you implement the relevant BRCGS certification in your organization in the most suitable manner, contact us now.