What is Global Organic Textile Standard (GOTS)? And How can it Help your Business?
31st Oct, 2020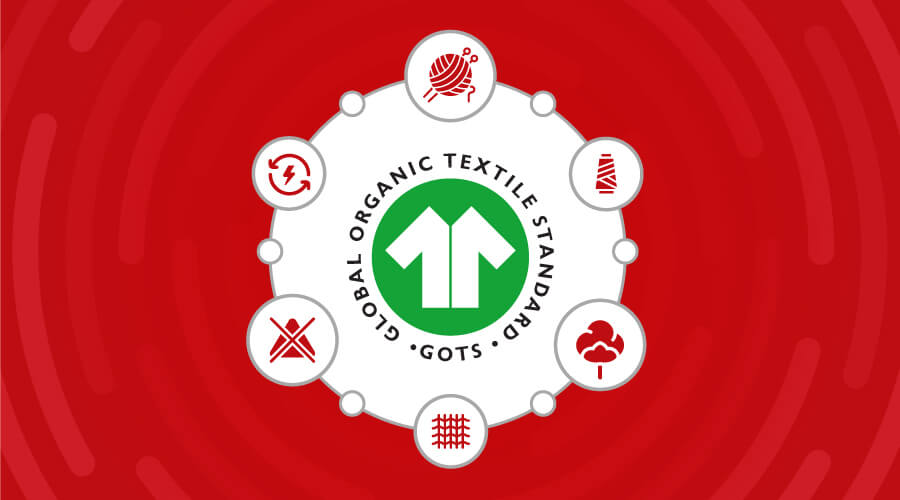 With more and more people shifting to an organic and sustainable lifestyle, the demand for organic items has surged, compelling companies to comply with certain sets of standards. In addition, companies opt for GOTS certification with respect to their social and ecological responsibility.
Global Organic Textile Standard (GOTS) Overview
Global Organic Textile Standard (GOTS) is an internationally recognized organic textile standard. Unlike many certifications for organic items, it not only avoids harmful chemicals in the production but also ensures the same throughout the supply chain. The standard streamlines the requirements and ensures the organic status of textiles throughout the process beginning from harvesting the raw materials through environmentally and socially responsible manufacturing to labelling for credibility.
GOTS was introduced in 2006 and it has been implemented by the industry giants across the world. GOTS emphasizes on the following:
No chemicals
Sustainable energy supply
Safe working conditions
Control of the entire chain
The Type of Products GOTS can be Applied to 
GOTS can be applied to products including yarns, fabrics, clothes, home textiles and many more made from Organic fibers. Please note, this standard does not set criteria for leather products.
Who can opt for GOTS?
Industries processing, manufacturing, packaging, labelling, trading and distribution of all textiles made from at least 70% certified organic natural fibers.
Textile processing, manufacturing and trading entities.
Retailers selling GOTS Goods to end consumers may also voluntarily apply to become GOTS certified.
Textile processing facilities that have processes such as ginning, spinning, weaving/knitting, dyeing & printing and stitching.
GOTS Requirements 
Specific Requirements 
GOTS certification requires the use of organic fibers certified by standards from IFOAM (International Federation of Organic Agriculture Movements) family, recognized as organics international.  Use of the percentage of the organic fibre depends on the label.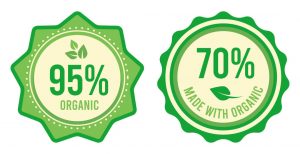 Management System Requirements
Socially responsibilities
Quality Assurance System
Ecological Environment Conditions
Safe Working Conditions
International Labour Organization criteria
Toxicological criteria
Documentation Requirements
As per the processing stages performed, the policy should include procedures such as, monitor and minimize waste and discharges.
Prepare a plan for continual improvement.
Wet processing units must keep full records of the use of chemicals, energy, water consumption and wastewater treatment, including the disposal of sludge.
The On-Site Inspection for the GOTS Certification Includes
Trace the organic fiber product flow
All the inputs and accessories utilizes in the process
Verification of the water treatment system
Monitor and analyze social criteria
Implement risk assessment based residue policy
Benefits of GOTS Implementation
Risk reduction through strict and extensive social and environmental criteria
Prepare the company to perform the best under the stringent regulatory climate.
Processors and manufacturers that receive a GOTS certificate of compliance are authorized to accept orders for GOTS compliant processing/manufacturing in their certified scope.
Certified exporters, as well as traders, are authorized to trade GOTS textile products that belong to the scope of their granted certification.
Entities that receive a GOTS scope certificate are free to advertise their certified status on the market.
Gaining the trust of customers and vendors in the products' organic authenticity.
Credibility through dual quality assurance, onsite inspection and product testing.
Gain a competitive advantage by getting access to new markets.
Become listed in the GOTS public database on the website.
GOTS Certified Organizations in India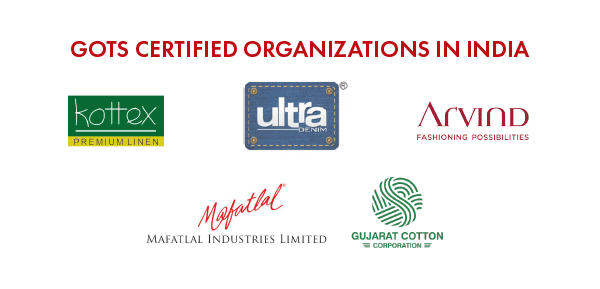 At 4C Consulting, we provide GOTS training and implementation services and help you achieve international recognition and credibility along with gaining a competitive advantage. For complete assistance in GOTS certification consulting, training and implementation, Contact us now.