What is IATF 16949 Certification? Why does your Company Need It?
13th Mar, 2020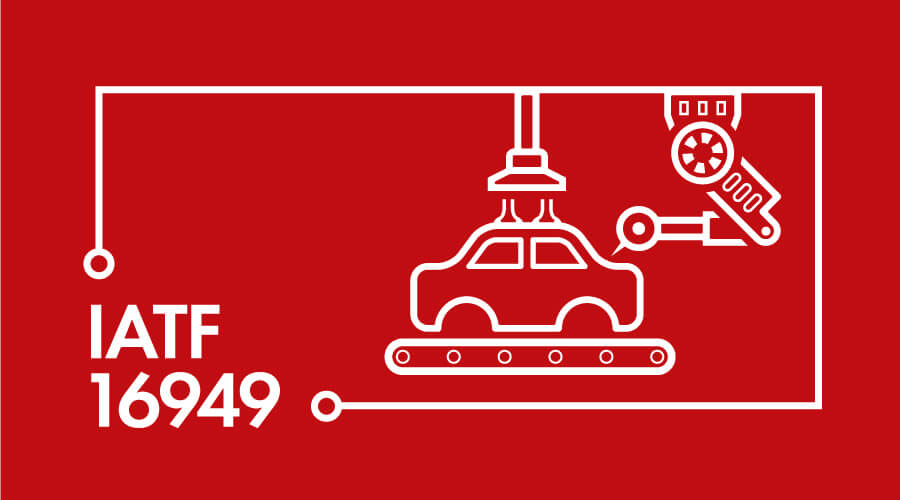 "If you always do what you always did, you'll always get what you always got."
– Henry Ford
For any business to grow and thrive, improvement as well as consistency in improvement is necessary. Considering that the business market of the automotive industry is becoming more and more customer-centric and changing rapidly, upgrading the quality of the products and services is one of the key steps that can lead you to sustainable growth and success. You can achieve drastic quality improvement by implementing standards such as IATF 16949.
What is IATF 16949?
IATF stands for The International Automotive Task Force who developed the IATF 16949, an International Standard for Automotive Quality Management Systems. The International Automotive Task Force (IATF) is a group of automotive manufacturers who aim to provide improved quality products by aiming for high-quality manufacturing of automotive parts for automotive customers worldwide.
IATF 16949 is a standard that provides a structured approach and a detailed framework to improve the Quality Management System (QMS) in the automotive sector. To ensure its easy implementation, carrying out process and multiple standards implementation, it is aligned with the structure and requirements of ISO 9001:2015.
To meet the customer requirements efficiently and effectively, IATF 16949 emphasizes on the development of a process-oriented quality management system (QMS) through
Continual improvement
Defect prevention
Reduction of waste
Reduction of variation
Who is IATF 16949 applicable to?
Since the IATF 16949 is a tailor-made standard for businesses venturing into the automotive industry, it is applicable to them. However, it is extremely beneficial to the businesses that manufacture automotive components, assemble them and supply parts for the automotive industry.
Some of the Types of Automotive Suppliers include:
Trucks (light, medium and heavy), buses, cars, motorcycles.
Suppliers providing parts, components, products, sub-assemblies and services for the automotive industry.
If you fall into the above categories, you can consistently improve your quality management process especially in the
Making or fabricating of the product materials and production and service parts
Assembling or heat treatment such as welding, painting and finishing processes
What are the requirements of IATF 16949?
IATF 16949 standard contains general and documentation requirements that enable the businesses to create an effective and relevant plan for their business.
Identify the processes of the organization and interaction of these processes.
Determine operational controls to ensure processes are effective.
Control any outsourced processes that affect product conformity.
Ensure the availability of adequate resources and information.
Monitor, measure and analyse processes.
Implement necessary actions to achieve planned objectives and targets.
What does IATF 16949 Focus On?
In line with ISO 9001, the standard is tailor-made for the automotive industry. Hence, the areas focused on the standard are as listed below.
Customer-specific requirements
Requirements related to safety, environment and quality
Requirements for Supplier Development
Cross-functional approach for implementation
Advanced product quality planning – APQP
PPAP
FMEA and Control Plan
MSA and SPC
What are the steps to get the IATF 16949 certification?
Overall, the IATF 16949 encompasses internal audit, management review, action plan, corrective actions, document review and audit. Here are the steps for certification –
Understand the IATF 16949 Standard.
Identify and determine objectives and purpose.
Conduct an IATF 16949 Gap Analysis.
Prepare an action plan to implement the IATF 16949 standard.
Train your staff to carry out the implementation process successfully.
Document your QMS (Quality Management System)
Implement QMS and observe and monitor progress.
Audit your QMS utilizing your Process Audit training.
Register your audit and other details.
What are the benefits of IATF 16949 implementation?
Increase in process efficiency and effectiveness.
Improved customer confidence, satisfaction and trust.
Continual improvement in the quality of the products and services.
Increased defect prevention.
Reduction of variation and waste in the supply chain
Reduced operating costs
Enhance credibility in the international market
Improved internal and external communications.
Conformance to Legal and Regulatory Requirements.
Better Utilization of time and resources.
At 4C, we have a team of IATF 16949 auditors for Consulting Services and training services who have 15+ years of experience. With our exceptional expertise and experience, we have successfully provided 5000+ hours of IATF 16949 training to 150+. For early benefits, we have provided services for tools such as PPAP, FMEA, APQP, SPC, SQP etc. We have implemented the Aerospace Quality Management System for 90+ clients and have spent 21000+hrs on the projects. To empower your business with an efficient Quality Management System, contact our experts now.