What is ISO 22301? What are the Benefits of ISO 22301 for Your Business?
30th Jul, 2020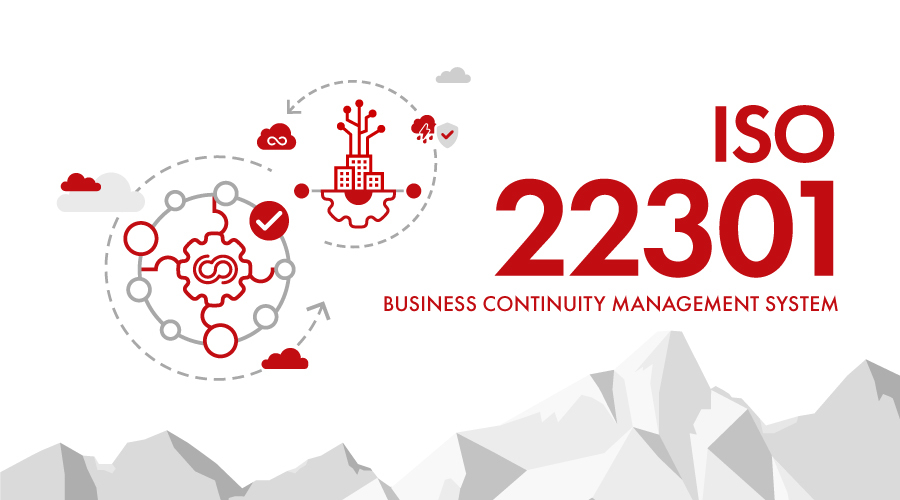 In the times of the unforeseen circumstances such as disasters or business disruptions, businesses often slow down, experience significant loss, find disturbances in the important aspects of business including people, processes, products and services or even come to an abrupt end. In order to prevent the unfortunate results and efficiently manage through the challenges, it is essential for organizations to be resilient and have strong security, business continuity and recovery plans.
The simple and foolproof solution to manoeuvre through disasters or disruptions is the ISO 22301 Business Continuity Management System (BCMS). In order to understand the advantages and importance of the system, we need not sift through history but only take the example of our present time, the coronavirus pandemic. When a pandemic is a very rare occurrence, there are other instances such as power supply issues where the standard work management is disrupted. Organizations with Business Continuity Management Systems are more likely to adapt and solve critical challenges due to their prior planning and risk assessment solutions and established alternatives. Let's understand the ISO 22301 BCMS in detail.
What is ISO 22301 Business Continuity Management System (BCMS)?
ISO 22301 is an international standard for Business Continuity Management System that provides a practical framework for organizations from all the industries. It essentially helps them to mitigate the damages and continue business operations with adaptability and efficient solutions during the time of business disruptions or disasters. With a strong BCMS, an organization is equipped with contingency plans to prevent or prepare for the disruptive events, whether it is a catastrophe or a minor incident.
The ISO 22301 (BCMS) provides a comprehensive framework and proven structure enabling organizations to build, update, control and implement effective plans that also align with your organizational operations, contingencies, and business requirements.
ISO 22301 leads you to establish and manage an effective BCMS and protect your organization from unforeseen instances and emergencies by helping you develop resilience and improve the risk management processes.
Some of the Probable Instances where ISO 22301 BCMS Can Help You in Are:
Natural Disaster
Man Made Disaster
Technology failure
Utility disruption
Intentional Sabotage
Cyber Security Attacks
What does ISO 22301 Help You With?
Operational Resilience
Business Continuity Policy
Business Impact Analysis
Business Continuity Plan
Business Continuity Strategy
Recovery Plan
Emergency Preparations
Risk & Crisis Management
Security & Protocols
What are the Benefits of ISO 22301 BCMS?
Benefits observed in the business operations include:
Meet strategic business objectives
Gain competitive advantage
Increase reputation and credibility
Improve operations, supply chain and information resilience
Ensure the ability to continue business with maximum output/results despite the disruptions
Eliminate operational glitches and vulnerabilities
Establish robust response and recovery procedures
Reduce dependence on individuals
Enhance corporate reputation
Abide to the legal and regulatory requirements
Improve process and organizational focus
Benefits observed in the financial aspect:
Protect assets, turnover and profits
Conduct an independent assessment of your security
Prevent large scale damage
Safeguard profits and assets
Reduce risk associated direct and indirect costs
Reduce insurance premiums
Reducing legal and financial risk
Benefits observed from other parties perspective:
Build confidence and trust of stakeholders, vendors and customers
Protecting life, property and environment
At 4C we have been empowering clients with business continuity management systems to successfully manage through unforeseen situations and stay ahead of the curve. With 30+ BCMS certification and 500+ hours of BCMS training for 15+ clients, we have gathered expertise and insights that can help you in ensuring smooth business operations regardless of disaster or disruptions. To know how you can implement a BCMS in your organization, Contact us now.