What is ISO 9001:2015? How to get Trained, Implement ISO 9001 and Acquire Certification?
3rd Mar, 2020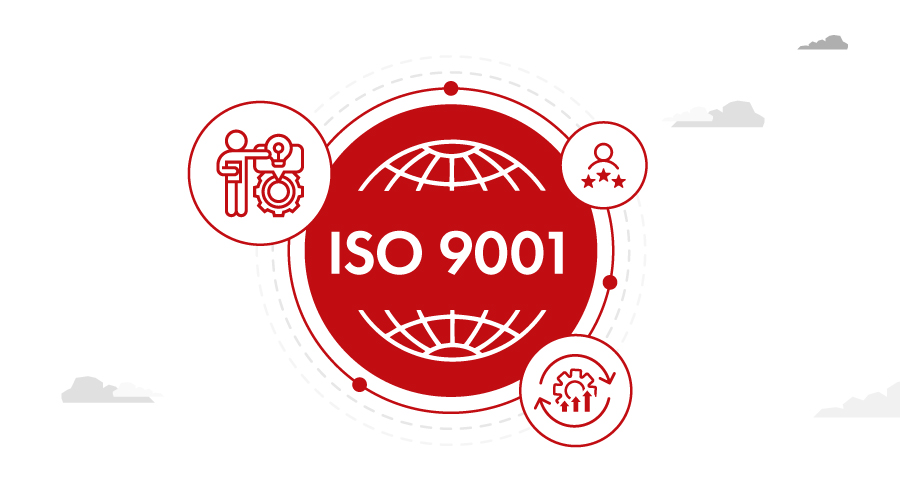 ISO 9000 Family of Standards
ISO 9001 is a part of the ISO 9000 family that encompasses a series of standards for quality management systems that help organizations ensure customer satisfaction with excellent quality of their offerings as per the statutory and regulatory requirements. The key role of ISO 9000 is to manage and consistently improve the fundamentals of quality management systems in an organization.
What is ISO 9001?
ISO 9001 is the international standard of Quality Management System that enables businesses to upgrade the quality of products and services with a structured approach and strategic method. The ISO 9001 standard enables an organization to not only maintain the quality standards but also ensure continual improvement.
The three pillars of the ISO 9001 Standard are –
Customer Satisfaction
Management Responsibility
Continual Improvements
Why is ISO 9001 important for your organization?
In today's customer-centric market, it is essential for businesses to enhance customer experience for any business to grow and thrive. Therefore, to successfully ensure customer satisfaction, businesses must ensure the best quality of their offerings including products and services. Since ISO 9001 Standard is a globally recognized certification, it instills trust in the stakeholders, clients and vendors for practicing standard processes and helps in becoming regulatory compliant.
ISO 9001 standard provides a strategic framework that is flexible and a disciplined approach for quality management and maintenance. In addition, it allows organizations to define their own targets and quality goals and provides a proven method to achieve them. ISO 9001:2015, the latest standard of quality management system implementation is also compatible with ISO 14001:2015. As a result, you can implement multiple standards with minimum documentation and eliminate the repetitive efforts. It is applicable to the processes for design, manufacturing and supply of products as well as services.
Who can get ISO 9001 Standard Implementation?
There are over One Million companies and organizations in over 170 countries that are certified to ISO 9001. (Source) ISO 9001:2015 can be implemented by any organization irrespective of their size and industry. Companies and organizations implement the standard to not only enhance quality but also define their standards of quality compliance. Following are some of the businesses that can highly benefit from the ISO 9001 standard implementation.
Manufacturing Companies
Trading and distribution companies
Service companies such as IT, Retail, Education, Facility Services, etc.
Government, Semi-Government, Private and Public Organizations
What are the ISO 9001 Standard Requirements?
In order to implement ISO 9001:2015, an organization must fulfil standard requirements to avail the maximum benefits and certification. The general requirements and documentation requirements are listed below.
General Requirements
Identify the objective and processes
Identify sequence and process implementation
Determine the criteria and methods for effective operational control over the processes
Monitor, measure and analyse the implementation processes
Plan actions to ensure planned results and achieve targeted goals
Achieve continual improvement of the processes
Documentation Requirements
Determine and document the objective and process
Prepare a quality manual
Prepare management system procedure as per the international standard
Work instructions and records for effective planning, operations and control of the processes
What are the benefits of ISO 9001:2015 Implementation?
With ISO 9001:2015 implementation, you can ensure that your company is not only regulatory compliant but also customer-focused and committed to providing high-quality products and services. The standard implementation enables you to streamline the operational processes, reduce risks and errors, save time and also increase employee morale with higher revenues and customer retention.
Meet and exceed the expected or determined quality goals
Enhance customer experience with high-quality products and services
Enable your vendor to make a sound choice
Reduce operational costs and save time
Gain trust from stakeholders, vendors and customers
Become statutory and regulatory compliant
Improve risk management practices
Get international recognition and credibility
Measure and monitor quality performance with strategic planning
Improve internal and external communication
Improve consistency and traceability
How to Get ISO 9001:2015 Certification?
The ISO 9001:2015 helps you achieve your quality targets. Usually, the certification process takes a few to several months depending upon the scope of your quality requirements. If you have internal audits performed each year for quality check, it may help you quicken the process of identifying objectives, defining targets and determining processes. With professional certification bodies and consulting and training teams, you can smoothly acquire ISO 9001:2015 certification along with quality results.
The certification process is divided into three basic steps.
The certification process consists of 3 basic phases –
1) Elaboration of documentation
2) Putting QMS into practice
3) Certification by an accredited certification body
The ISO 9001: 2015 implementation and certification fosters continual improvement of quality management system in your organization that helps you to not only enhance your customer experience but also stay ahead of the curve.
How can we help you implement ISO 9001:2015 and get certification?
4C Consulting team contains highly qualified, experienced and competent ISO 9001 consultants and auditors that are IRCA Certified and has 15+ years of experience. With 2000+ QMS implementation in the 15+ industries, we have empowered our clients to exceed quality expectations and ensure sustainable growth. To successfully and efficiently implement ISO 9001:2015, we utilize various proven quality tools such as lean. Having worked with more than 50 international and national certification bodies, we have gained expertise and knowledge that can help you empower your business. For ISO 9001:2015 consulting, training or enquiry, contact us now.