ZED Excellence for MSMEs: Achieving Zero Defect, Zero Effect
28th Oct, 2023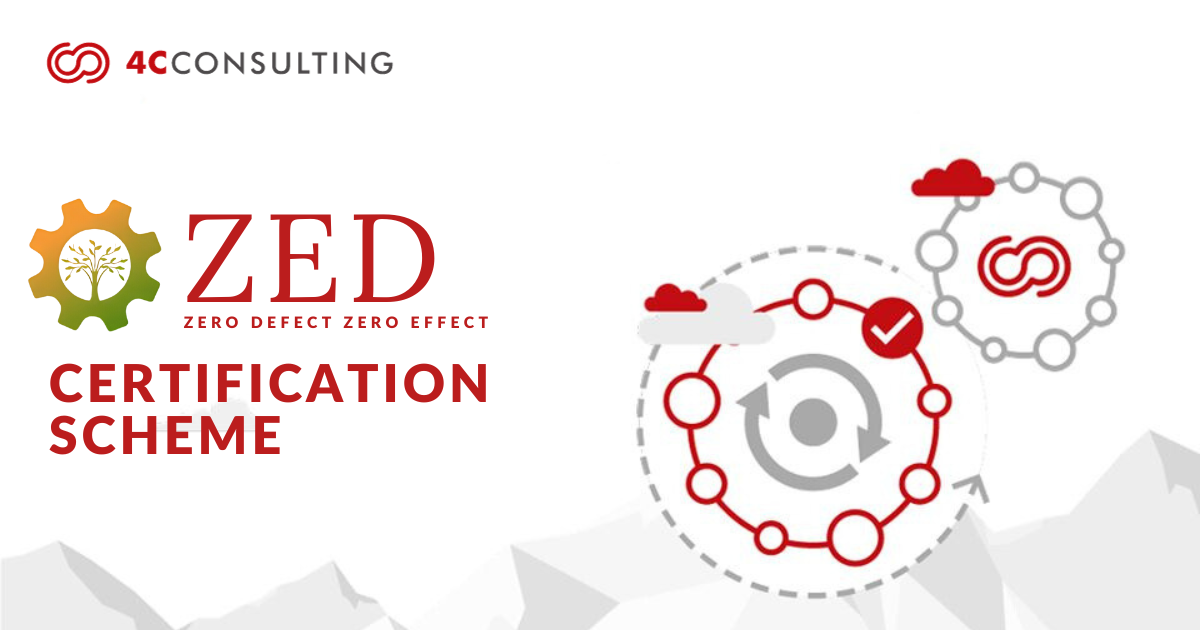 In today's rapidly evolving business landscape, maintaining competitiveness and relevance has become paramount, particularly for Micro, Small, and Medium Enterprises (MSMEs). As these enterprises navigate the intricacies of the modern market, a pivotal strategy has emerged – the Zero Defect Zero Effect (ZED) Certification scheme. This exceptional initiative serves as a guiding light, illuminating the path for MSMEs to not only raise their quality benchmarks but also optimize their efficiency levels, all while gaining resounding global acclaim.
What is ZED Certification?
ZED certification stands for "Zero Defect Zero Effect" certification. It's an initiative introduced by the Government of India to foster quality excellence across industries and sectors. The main goal of ZED certification is to encourage companies to manufacture products with zero defects while also minimizing their environmental impact. This certification scheme is designed to enhance product quality, improve manufacturing processes, and promote sustainability.
The scheme comprises four levels and each representing a higher degree of excellence in quality and efficiency. These are –
Bronze Level: Initial steps towards quality improvement and waste reduction.
Silver Level: Advanced process optimization and innovation.
Gold Level: High-quality production with minimal defects and a focus on sustainability.
How to get ZED Certification?
The specific steps involved in getting ZED certification are-
Register with the Ministry of Micro, Small and Medium Enterprises (MSME): You can do this online through the Udyam registration portal.
Take the ZED Pledge: This is a commitment to adopt sustainable manufacturing practices.
Choose a certification body: There are a number of certification bodies that offer ZED certification. You can choose the one that is most convenient for you.
Undertake a self-assessment. This is a process of evaluating your organization's compliance with the ZED requirements.
Request for a gap analysis. This is a detailed assessment of your organization's compliance with the ZED requirements.
Implement corrective actions. This is the process of addressing any non-conformities identified during the gap analysis.
Apply for certification. Once you have implemented all corrective actions, you can apply for certification.
Undergo a certification audit. This is a final assessment of your organization's compliance with the ZED requirements.
Receive your ZED certificate. If you are successful in the certification audit, you will be issued a ZED certificate.
Benefits of ZED Certification
Obtaining ZED certification, especially under the MSSE (Micro, Small, and Medium Enterprises) ZED certification scheme, comes with an array of benefits:
Enhanced Credibility: ZED certification validates dedication to quality, efficiency, and sustainability, enhancing reputation for customers and partners.
Operational Efficiency: Streamlined processes through certification reduce defects, optimize operations, leading to higher efficiency and less waste.
Access to New Markets: ZED certification unlocks new markets domestically and internationally, as clients and partners favors certified businesses.
Innovation Promotion: The certification framework emphasizes innovation and continuous improvement, fostering a culture of innovation within the organization.
Environmental Responsibility: With its "Zero Effect" component, ZED certification encourages organizations to adopt eco-friendly practices, reducing their environmental footprint.
Employee Morale: Certification cultivates a sense of pride among employees, as they contribute to a culture of excellence.
HOW 4C CAN HELP YOUR ORGANIZATION FOR ZED CERTIFICATION?
To help your organization receive all the benefits of ZED Certification, our team of certified consultants is equipped to provide you exceptional consulting as well as training. Our team of experts at 4C has helped 150+ clients gain international recognition, credibility, and trust from customers, powered by 500+ training hours. For ZED Certification and implementation in your organization, contact us now @www.4cpl.com