Top Reasons to Invest in an EHS Management System Right Now!
21st Jun, 2022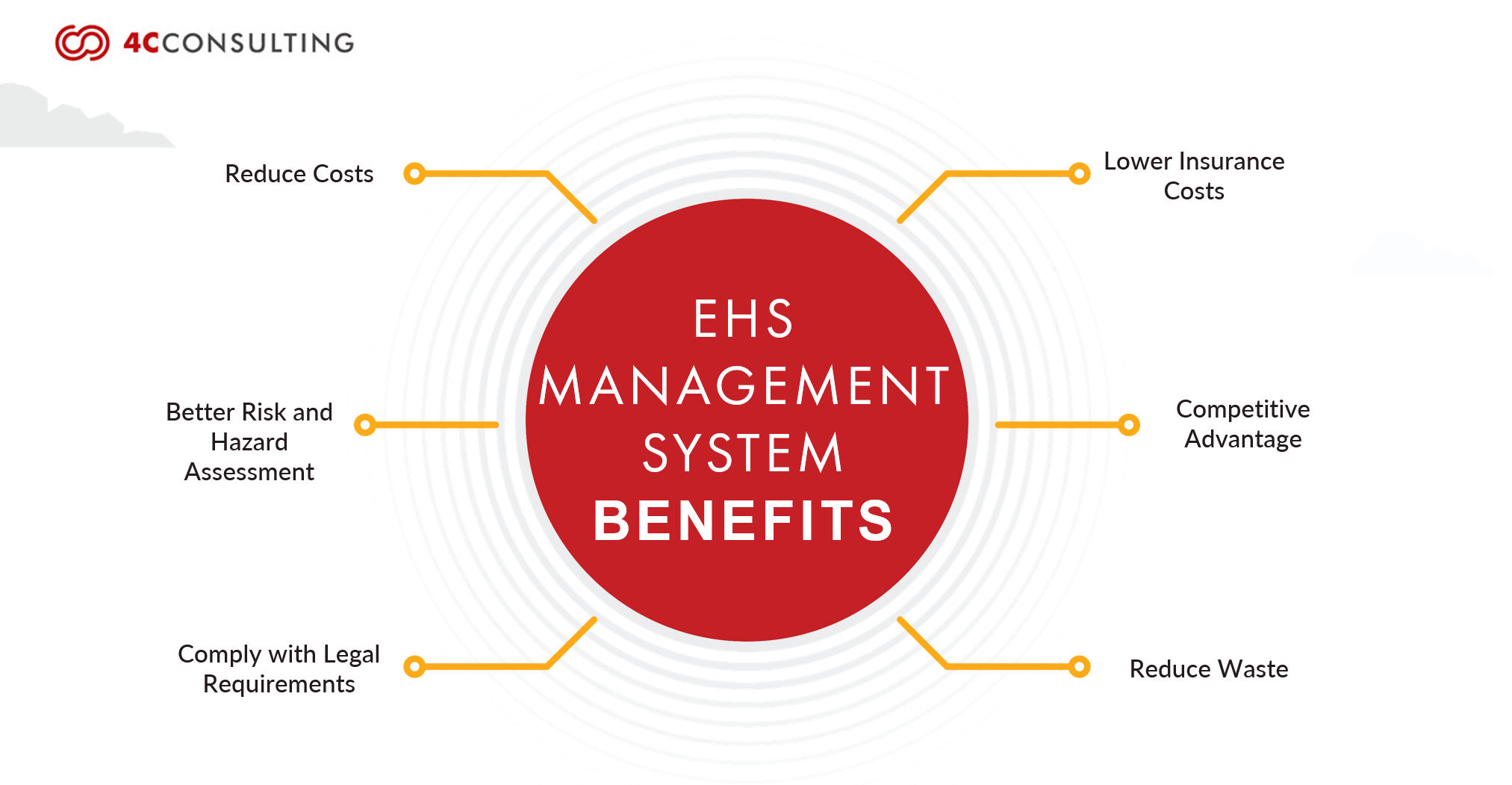 Inadequate management of environmental, health, and safety problems can have severe effects for your staff and entire business operations. Unfortunately, many firms continue to fail to adopt an EHS management systems to expedite safety reporting and preventative efforts and reduce the dangers that their people encounter on the job every day. An EHS Management system formalizes your organization's EHS strategy by implementing ISO 14001 (Environment Management System) and ISO 45001 (Health & Safety Management System)
Some of the advantages of a systematic EHS Management system are as follows:
Reduce Waste: The standard attempts to reduce the amount of waste produced by businesses. The standard strives to identify and mitigate any waste, from wasteful machinery operating to a lack of knowledge resulting in extra materials being abandoned. As a result of adopting more renewable energy sources and energy-saving techniques, your organization becomes more efficient.
Reduce Costs: The standard aims to identify, control, and limit the amount of environmental, health, and safety problems that can cost your firm money in penalties, cleaning, and restitution. Secondly, strengthening environmental, health, and safety aspects helps to minimize costs by attempting to conserve energy and input materials required. Hours lost due to accidents.
Better Risk and Hazard assessment: Implementing an EHS Management System assists your organization in preventing hazards rather than reacting to them once they have been identified by others. The internal auditing system acts as an "early warning system," assisting you in identifying potential dangers to the environment, health, and safety.
Comply with Legal Requirements: One of the most significant advantages of implementing EHS Management System is that it provides a framework for identifying, monitoring, and complying with the many environmental, health, and safety requirements that apply to your organization. Furthermore, implementation will demonstrate to others that you care about the environment and the well-being of your employees, and that you have a proven framework for identifying and complying with the various legal, regulatory, and contractual requirements, thereby improving your image and credibility.
Competitive Advantage: EHS certification can help you stand out from competitors or keep up if they are already certified. This is also true if your company is bidding on a tender. As more firms get EHS certified, it is critical that your organization does not lag behind.
Shift from reactive to proactive: A proactive safety culture is widely recognized as an essential component of long-term sustainability. EHS, unlike any other standard, focuses on reducing known safety and environmental hazard. EHS also demands organizations to detect potential sources of harm or crises ahead of time.
Lower insurance costs: In the same way that being a safe driver can help keep your auto insurance rates low, maintaining workplace safety can help keep commercial insurance prices low. By lowering the risk of harm, you reduce the likelihood that a worker will need to file a claim. Employers who successfully adopt an EHS management system may benefit from fewer out-of-pocket expenses and premiums, including worker's compensation.
Increases return on investment (ROI): There are numerous ways in which an EHS System can deliver ROI for your organization. By implementing an EHS Management System, your employees' efficiency improves, while workplace injuries and waste generation decrease. This means that your overall productivity can be greatly increased. This increase in productivity, waste reduction, and overall employee safety might have a positive impact on your company's insurance prices. As a result, work-related insurance claims are reduced, lowering the cost of insurance for the company.
How 4C Can Help Your Organization Get EHS Certification?
Our skilled consultant team at 4C can help you with all the necessary steps to grow your business and guide you through the implementation process. Having served 500+ clients to get their organization EHS Certified, with 8000+ hours of training, 4C has a rich experience and the much-needed competence to help your organization get EHS Certification seamlessly. To know more about how you can strengthen your organization with EHS Management System, reach out to our consultants now.