What is QEHS? Why Should you Implement it in your Company?
6th Feb, 2020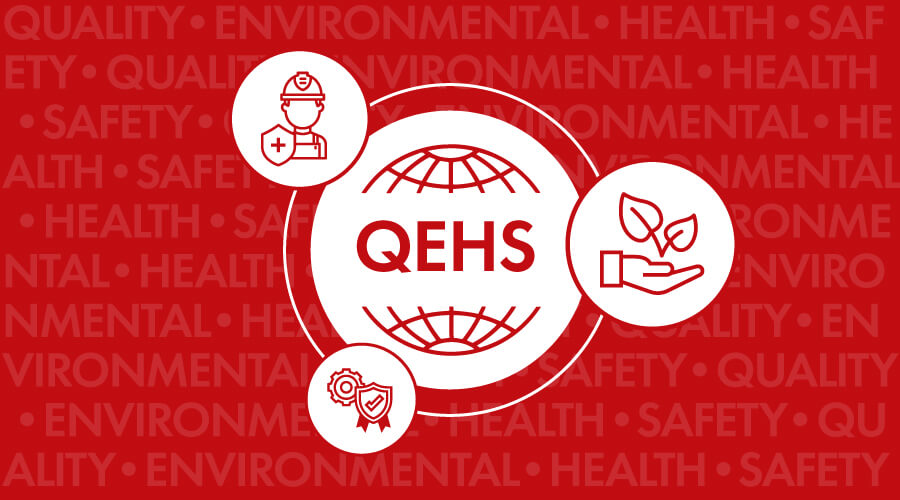 QEHS means Quality, Environmental, Health and Safety Management System. It is an ISO Integrated Management System (IMS), a combination of one or more ISO standards Management Systems. As an Integrated Management System, QEHS implementation empowers organizations to ensure process excellence across the organization by improving quality, environmental performance and health and safety of employees. QEHS encompasses multiple ISO standards including:
The QEHS implementation allows an organization to implement multiple ISO standards simultaneously and gain maximum benefits. With QEHS, you can implement ISO 9001, ISO 14001 and ISO 45001 at a time. Some of the major benefits observed in the collective approach include:
Ability to adopt a unified approach that enables multiple ISO standards implementation
Achieve multiple goals and co-related goals strategically and efficiently
Eliminate common or duplicated efforts for similar standard requirements
Elimination of duplication leads to saving cost and time
Faster implementation process and better results
Better efficiency in the management of systems
Unified approach to carry out common requirements such as documentation, record keeping, training, awareness, consistent improvement, audit, reviews, etc.
Comprehensive Understanding of Quality, Environmental, Health and Safety (QEHS)
QEHS encompasses ISO 9001, ISO 14001 and ISO 45001 which are co-related due to their similar goals and implementation methods. When ISO 9001 emphasizes quality assurance and management, ISO 14001 ensures environmental management and ISO 45001 focuses on the health and safety of the staff. As a whole, the purpose of QEHS is to ensure the wellbeing of the staff, the environment as well as the company for continual improvement and growth.
ISO 9001 Quality Management Systems
ISO 9001 standard focuses on meeting the set goals, applicable statutory and regulatory requirements of the quality of products and services so that they can ensure customer satisfaction. Enhancing customer satisfaction not only results in better sales and improved growth of the company but also helps in demonstrating a positive position in the market. With the ISO standardization, the company also gets international credibility and hence, increased customer trust which eventually helps in ensuring a competitive edge.
ISO 9001 is applicable to all the companies and organizations regardless of their type, industry, size or the products and services it provides. Some of the major benefits of ISO 9001 implementation include:
Policies and objectives identified by the 'Top Management'
Understand and achieve customer satisfaction
Improved internal and external communication
Better understanding of the organization's processes
Clearly defines responsibilities as per departments
Save time and resources
Improved consistency as well as traceability of products and services
Increased customer confidence, satisfaction and trust
Higher level of assurance in organizational quality
ISO 14001 Environmental Management System
ISO 14001 provides a structured framework to implement an efficient environmental management system that enables an organization to maintain and enhance environmental performance as per the standard requirements. In today's time, when global warming is a thriving issue, it is essential and required for companies to take responsibility for ensuring environmental sustainability. ISO 14001 fosters environmental management and sustainability. It provides a systematic approach to contribute to environmental sustainability. The purpose is to encourage companies to either control or influence their activities in relation to the environment and stay true to their set environmental performance goals/criteria. ISO 14001 does not state the specific environmental performance criteria.
ISO 14001 Certification is not limited to organizations venturing into industries that have a major impact on the environment but it is applicable to any organization regardless of their size, type and industry. Some of the major benefits of ISO 14001 implementation are listed below.
Ensure cost savings through the reduction of waste
Make efficient use of natural resources
Reduce insurance cost
Enhance environmental performance
Customer confidence, satisfaction and trust
ISO 45001 Occupational Health and Safety Management
Every year, more than 2.78 million people die as a result of occupational accidents or work-related diseases. Additionally, there are some 374 million non-fatal work-related injuries each year, resulting in more than 4 days of absences from work. (Source)
The purpose of the ISO 45001 is to prevent accidents, reduce risks or diseases and ensure the health and safety of the staff in the workplace. It provides a structured framework that enables you to enhance safety measures in your workplace and continue to improve the health and safety of your staff. With a systematic approach to making the workplace safer, you can ensure the following benefits.
Prevent early retirement
Reduce staff absence
Reduce workplace accidents
Reduce insurance premium
Ensure improved growth of the company
Enhance the moral in your staff with safer and better working conditions
With QEHS implementation, you can manage all risks and maintain as well as improve your global recognition in terms of provided quality, environmental performance as well as the safety and health of your staff. The QEHS ISO certification not only helps you empower your employees but also gain international credibility as well as customer trust and confidence that can lead to improved growth.
Having spent 300000+ hours on QEHS implementation and 40000+ hours on providing QEHS training to more than 500 clients, 4C professionals have gained comprehensive understanding and training for efficient and successful QEHS implementation. To improve the quality management system, environmental performance as well as health and safety of your staff in the workplace, Contact us now.